Brian Zinchuk is editor and owner of Pipeline Online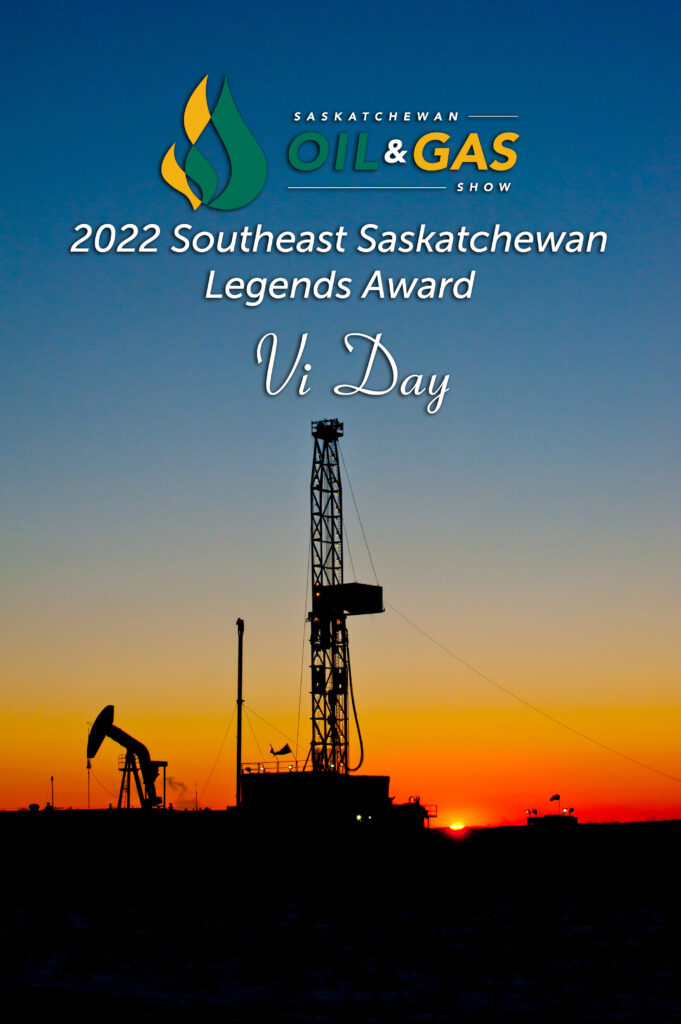 The Saskatchewan Oil and Gas Show, held in Weyburn, is honouring several people as being a Southeast Saskatchewan Legend. The awards will be presented on June 1, and you can get tickets to the event at oilshow.ca. 
Here is the citation for Vi Day:
If you're not a major corporation in the Saskatchewan oilpatch, you're likely a family business. And few families have been as involved in the oil business as the Day family of Carnduff.
This is likely the first time a third member of a family has been honoured by these awards, but there's no question Vi Day deserves to be recognized as a Southeast Saskatchewan Legend. Previously her late husband Tony and son Dennis have been recognized at these award ceremonies.
In 1960 Vi Bayliss married Tony Day. Tony was a welder and derrick hand, and later on became the mechanic for the rig. In 1957, Tony bought a 1955 Chevy water truck with a 50-barrel tank to haul fresh water to the rigs. In 1958, a 1954 winch truck was purchased. That was the beginning of the Days' business, Fast Trucking, which continues to this day after 65 years in business.
"When I met Tony, he had the water truck and winch truck, it wasn't long before I learned to drive both trucks. I also used to drive bed trucks and haul rigs with him." Vi said. "And when Tony was away working on rigs, I looked after the farming."
In fact, Vi was one of the first women in Saskatchewan to receive her 1A drivers license.
Their first home was in a small house trailer at the rig site. Tony and Vi have 4 children: Linda, Teresa, Dennis, and Larry, 10 grandchildren, and 4 great-grandchildren. Three generations have worked in the family business.
As the years passed, she gave up driving to focus on administration. Vi did the bookkeeping for the company, as well as the dispatch, for decades.
Those books were done at Vi's legendary kitchen table. Tony often brought rig pushes and engineers over for supper, and Vi would move the books onto a desk, and then back to the table when they departed to carry on where she had left off.
It wasn't until 1996 that she had an actual office. "All of the books, invoicing, and payables, were all done on our kitchen table. I did permits, invoicing, and dispatching," Vi said. Eventually Vi's son, Larry took over the dispatching.
The acquisition of a bulldozer in 1979 grew into Day Construction. Tony drilled his first oil well in 1986 under TDL, which is now 618555 Saskatchewan Limited. Having their own oil company and wells led to a service rig company, General Well Servicing, in 1997. Sam's Trucking was bought in 2004.  And throughout, Vi handled the administration of them all. And as their children became more involved, the number of businesses has grown to over half a dozen now.
Vi and Tony have been great philanthropists to the community of Carnduff, including the Tony Day Family Medical Clinic, Fast Centennial Arena, and The Tony and Vi Day Resource Centre.
Vi Day is truly a Southeast Saskatchewan Legend.
If you're basing your business decisions on what's really going on in the Saskatchewan energy sector, you need in-depth stories like this that you won't find anywhere else. No other media digs as deep into the oilpatch in Saskatchewan as Pipeline Online. Follow Pipeline Online on LinkedIn, Twitter or Facebook.
0051 JML Hiring Pumpjack assembly

0051 JML Hiring Pumpjack assembly

0049 Scotsburn Dental soft guitar

0049 Scotsburn Dental soft guitar

0050 Pride Upkeep lawn

0050 Pride Upkeep lawn

0048 Hutts Trucking Safety

0048 Hutts Trucking Safety

0047 Estevan Oilfield Technical Society 2023

0047 Estevan Oilfield Technical Society 2023

0046 City of Estevan This is Estevan

0046 City of Estevan This is Estevan

0044 PTRC CCUS Aquistore

0044 PTRC CCUS Aquistore

0043 ALX ten sizes

0043 ALX ten sizes

0039 Summit ESP Saskatchewan lower third

0039 Summit ESP Saskatchewan lower third

0041 DEEP Since 2018 now we are going to build

0041 DEEP Since 2018 now we are going to build

0040 Southeast College safety tickets

0040 Southeast College safety tickets

0032 IWS Summer hiring rock trailer music

0029 Latus Viro updated Latus phone

0025 Kendalls

0023 LC Trucking tractor picker hiring mix

0022 Grimes winter hiring

0021 OSY Rentals S8 Promo

0019 Jerry Mainil Ltd hiring dugout

0018 IWS Hiring Royal Summer

0013 Panther Drilling PO ad 03 top drive rigs

0011

0006 JK Junior

0004 Royal Helium PO Ad 02

9001

0002