About Pipeline Online
Based in Estevan, Pipeline Online is Saskatchewan's Energy News, focusing not only on oil and gas, but the related industries that make use of the same people, companies, equipment and expertise. This will include geothermal power production, helium, lithium, and solution potash mining. There will also be extensive coverage of power generation, as it's all related.
This will be 21st century journalism, allowing for things like video stories and podcasts. But unlike most other news sites, it won't be about the soundbite. Pipeline Online will provide the depth, knowledge and analysis that no one else does regarding the Saskatchewan energy sector. Where other media might write five paragraphs, here you might find five stories.
You're going to see stories about the people with dirt under their fingernails, the companies that struggled through the downturns and COVID, and have survived. People with ingenuity, grit, determination, business acumen and just plain guts. We keep the lights on and houses warm, not only in this province, but in this country and across the world.
It's about Saskatchewan, for Saskatchewan. Pipeline Online will be on the ground, from Lloydminster to Kindersley, Shaunavon to Carlyle. Our contributors know and understand Saskatchewan, and are either from here, have worked here, or have other ties. You'll see coverage from the Lloydminster area of Alberta, and we'll show some love to the southwest Manitoba oilpatch (no one else does. Heck, half the time the Manitoba government doesn't even know it's there.) We might even venture into North Dakota on occasion.
If it concerns Saskatchewan's energy sector, you'll find it here.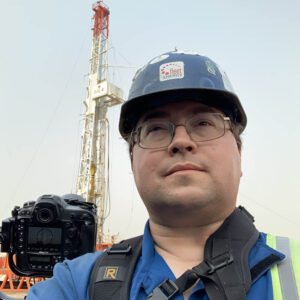 Editor and Owner
Brian Zinchuk
Brian Zinchuk is likely the only reporter you're going to run into who actually built pipelines for a living. He's sweated on the right-of-way at 30 above, and froze at 30 below, just like you. As a result, his perspective is different than pretty much all the mainstream media when it comes to energy.
When he proved unsuccessful in his attempt at becoming a mechanical engineer (darn calculus), Zinchuk found work in mainline pipeline construction, working as a heavy equipment oiler on TransGas, TransCanada, Enbridge and Alliance projects. Eventually he broke out as an excavator operator, and learned how dig a mean ditch. When he wasn't pipelining, he was reporting for newspapers, with the Saskatoon Journal (1995-96), Rosetown Eagle (1997-1998) and Battlefords News-Optimist (2003-2008).
Zinchuk was editor of Pipeline News from 2008 to 2020, when COVID-19 brought an end to its publication. During those 12 years he wrote about every aspect of the Saskatchewan oilpatch, from drilling to fracking, refineries to pipelines. He got to know the people, the companies and the towns which have built this, the second largest industry in Saskatchewan. From time to time he's been asked to contribute to CJME/CKOM's John Gormley Live, speaking about the energy industry.
During the opening weeks of the COVID-19 crisis, Zinchuk was asked to provide short-term consulting work for the Ministry of Energy and Resources to assist in reaching out to the industry during its time of crisis. After this, he covered provincial politics for the 12 Glacier Media papers, providing a rural perspective. His stories were also picked up by the Toronto Star.
Prior to his work with Pipeline News, Zinchuk was senior reporter with the Battlefords News-Optimist, covering politics, city hall, courts and cops.  During that time he received numerous Saskatchewan Weekly Newspapers Association Better Newspaper Competition awards, including Columnist of the Year, 2005, 2006, 2008, 2010, 2012, and Photographer of the Year, 2006, 2007.
He wrote a weekly opinion column for 28 years, from 1992 to 2020. It was carried over the years by the Preeceville Progress, Canora Courier, Norquay North Star, Kamsack Times, Yorkton This Week, Saskatoon Journal, Rosetown Eagle, Battlefords News-Optimist, Gull Lake Advance, Estevan Mercury and Pipeline News. His column about the Gerald Stanley Trial was viewed over 147,000 times on its host publication site. That column will resume with this new site.
Additionally, Zinchuk's side business of professional photography and videography has built up an extensive collection of work focusing on the Saskatchewan oil and gas sector. You'll see the results of that stunning photography and video work here. Yes, the oilpatch is beautiful.
Columnists and Contributors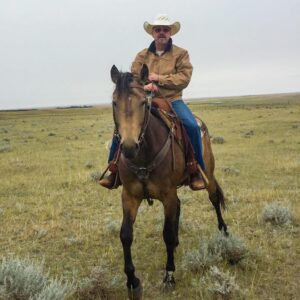 Brad Wall
Premier of Saskatchewan from 2007 until 2018, Brad Wall was widely regarded as the most popular premier in Canada. A die-hard Roughriders fan who somehow always picked the Riders in the radio show "Premier's Picks," he's also an enormous fan of Waylon Jennings.
These days Wall tries to spend a lot of time on horseback in southwest Saskatchewan, where he resides in the Cypress Hills. We hope to hear from him from time to time, if the fancy strikes him, when he's not riding or trying to rope.
Wall is a special advisor to legal firm Olser, Hoskin & Harcourt LLP, and sits on the boards of Whitecap Resources Inc, AltaLink, Maxim Power Corp. and NexGen Energy Ltd. He is the principal of a consulting business he started called Flying W Consulting. He's volunteer chair for the STARS Air Ambulance Fleet Replacement Capital Campaign, a volunteer on the Canadian Cattlemens Association advocacy committee, on the advisory board of the Canadian American Business Council and the Fraser Institute. Wall also writes periodic opinion pieces for the National Post.
https://www.facebook.com/BradWall306/
https://twitter.com/BradWall306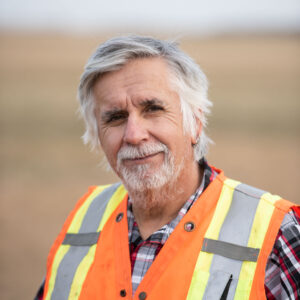 Steve Halabura
Steve Halabura is something of a legend in the Saskatchewan geological community. On Aug 17, 2021, BHP announced its $7.5 billion investment in the Jansen Lake Potash Mine, the largest dollar investment in Saskatchewan history, and the largest potash mine in the world. That mine was based in large part on Halabura's initial geological work for the original staker of the potash rights, Anglo Potash. The K+S Bethune Potash Mine was also similarly based on his work.
But on the day of BHP's announcement, Halabura was more interested in other things. He was showing investors the geology involved with Royal Helium's discovery well at Climax, Saskatchewan. Halabura was at the time vice-president of exploration with Royal Helium.
In August, 2022, Halabura left Royal to focus exclusively on  his own venture. He's CEO of Buffalo Potash, a startup junior potash producer which will focus on selective solution potash mining in southeast Saskatchewan.
Over the years Halabura's also been involved with numerous oil plays, including the heavy oil play north of North Battleford currently being developed by Serafina Energy.
A professional geologist, Halabura is a member of the Association of Professional Engineers and Geoscientists of Saskatchewan (APEGS) since 1997, and was president from 2007 to 2008.
Halabura is interested in other things, too, like urban farming and rough carpentry. He is also a firm believer in the infinite capability of a Ford Power Stroke engine to power one out of the various ditches of life.
Since the invasion of Ukraine, Halabura founded the Sunflower Network, a group of Saskatchewan people, mostly business people, who have been working to assist Ukrainian refugees coming to Canada and settle here in Saskatchewan. 
"What else can we do with our drill bits?" Halabura asks. He offers many tantalizing ideas.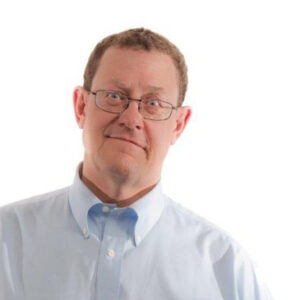 David Yager
David Yager is, bar none, one of the best writers in the Canadian oilpatch, going back to his days as co-owner, publisher and editor of The Roughneck Magazine from 1979 to 1992. Since then he's been a senior officer, director and founder of Tesco Corporation, Integrated Production Services Ltd. and HSE Integrated Ltd. He spent four years as national leader oilfield services for accounting, tax and consulting firm MNP LLP. These days he's president and CEO of Winterhawk Casing Expansion Services, developer of a new wellbore methane leak shutoff tool. In 2009/2010, he was chairman of the Petroleum Services Association of Canada (PSAC). Oh yeah, and he started on drilling rigs swinging tongs in the early 1970s.
His analysis delves deep into the meaningful issues facing the energy industry. These are not short soundbites, folks, but well-reasoned, full meat-and-potatoes pieces that get to the bottom of the issues.
Yager has also tried his hand at politics, and was president of Alberta's Wildrose Party from 2012 to 2014 and an MLA candidate in 2012.
His 2019 book, From Miracle to Menace – Alberta, A Carbon Story, explains how Alberta's massive oil and gas industry came to be, the enormity of the planned financial dislocation, and how Alberta, and Canada, can meet the climate challenge without committing economic suicide. Yager's writings are also carried by EnergyNow.ca, Business in Calgary, the CBC and Canadian Energy Center. Yager's current content is provided by the Canadian Energy Centre. 
https://www.linkedin.com/in/david-yager-0bb7723a/
https://twitter.com/DavidLYager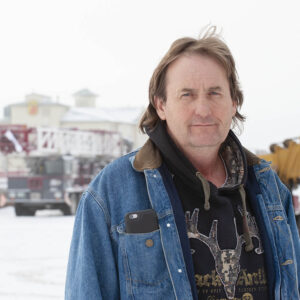 Brian Crossman
Just your typical Saskatchewan boy, Brian Crossman started his working life as a steelworker, then got into the oilpatch "just for the summer" in 1985. He has been working on service rigs ever since, including a three-year stint in Siberia. He is currently a partner and field supervisor with Independent Well Servicing in Estevan. Crossman enjoys travelling with his wife Val and spending time with their children and five grandkids. If he has extra time he enjoys his Harley and 1972 Chevy Blazer. Independent Well Servicing has also been taking part in some of the new, unconventional plays in Saskatchewan, from geothermal power development to helium.
Crossman's writings have been published in the Canadian Association of Energy Contractors (CAOEC, formerly the CAODC) publication, The Hitch.
https://www.linkedin.com/in/brian-crossman-4ba3335b/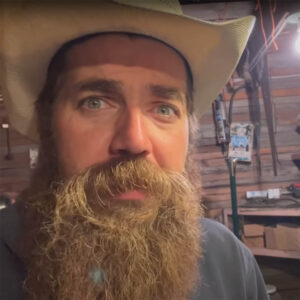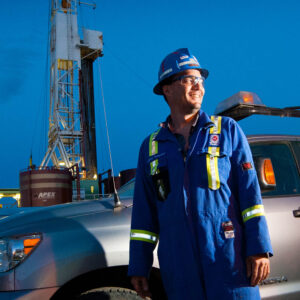 Douglas Tompson
Hailing from Saskatoon, Douglas Tompson has spent his career on drilling rigs, working across Western Canada. In the early 1990s he started as a leasehand, but was asked to wash dishes on his first work rotation. (The dishwasher quit, and his toolpush needed a dishwasher more than a leasehand that day.) Tompson eventually worked his way up to drilling supervisor (a.k.a. "company man"). Along the way he's worked offshore in the North Sea and been dunked in the helicopter egress training simulator in Halifax and Aberdeen, Scotland. When the oil downturn hit hard in the first week of January, 2015, Tompson was told, "Rack your rig, spring breakup starts now." Since then, he's spent most of his time working rotations overseas. Tompson is an accredited IADC well control instructor. He's happily married with an active twelve-year-old son.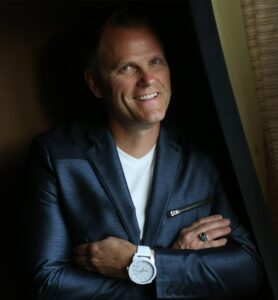 Tracy Klotz
Tracy Klotz (a.k.a. Tracy K.) has over 40 years of experience in the oil industry. He began as a roughneck on an oilwell service rig, then worked his way up to sales and marketing manager in a Calgary-based oil tool company. For close to 25 years, he has been president of Titus Tools Inc., which he formed in June of 1997. Tracy's passion for the industry that he's spent almost his entire life in lead him to join Kurt Price in creating a pro-oil and gas podcast that makes no apologies for its belief and support of the energy industry in western Canada.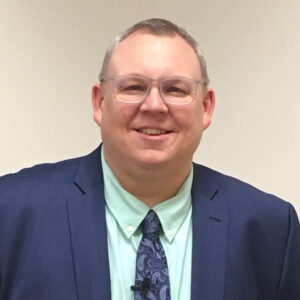 Kurt Price
Kurt Price has been a broadcaster in Lloydminster for over 20 years. Most of his time in media was spent working as the morning host of CKSA radio. Now as the community liaison at New Lloydminster Nissan, he hosts a podcast that focuses on everything local and important to Lloydminster and area. There may be nothing more important to the area then heavy oil, and Price has seen the difference that good energy prices and policies can make in the lives of Lloydminster residents. Once a month he joins with Tracy Klotz ("Tracy K.") to host Patchwork and hopes to help educate those who see the Canadian energy sector in a negative light.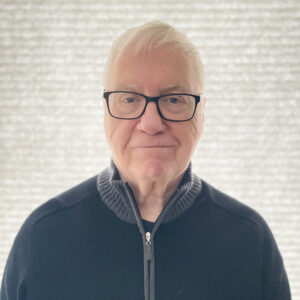 Murray Lyons
Murray Lyons worked as a reporter and editor for weekly and daily newspapers in Saskatchewan and Manitoba from 1975 through to 2008. At that point he joined Cameco Corporation as a corporate communicator. While there, he gained insights into uranium mining, nuclear power and all aspects of the nuclear fuel cycle. He believes nuclear, plus renewables, advances in electrical storage technologies and a carbon-neutral oil and gas sector will create jobs and make Canada a world leader in cleaner energy production.