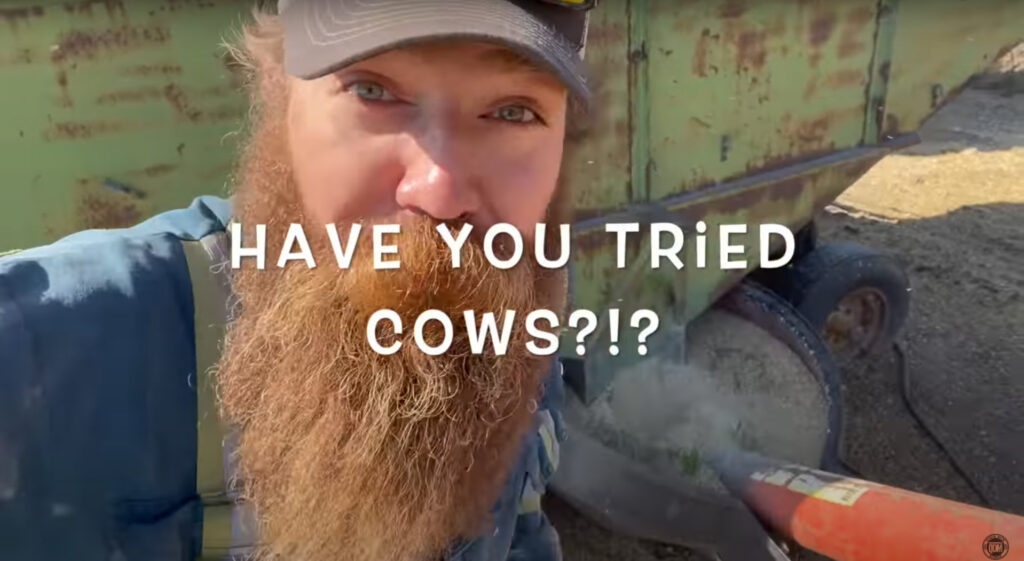 "Have you tried cows?"
Quick Dick gets pretty animated about cows. And bulls.
The local heatthrob and the agricultural technician explain their path of destruction, from panels to his BRAND NEW side-by-side is amazing.
"Not only are cows delicious, they sure can make your life a miserable bastard!"
And an update on the Save it or Shave it campaign for the Cancer Foundation of Saskatchewan comes at the end.  So far over $38,000, and team save it is losing.
Be a part of the #SaveItOrShaveIt campaign for the Brayden Ottenbreit Close Cuts For Cancer fundraiser. You can donate at this link: https://cancerfoundationsask.akaraisin.com/ui/ottenbreit2022/p/QDMSaveItOrShaveIt
0051 JML Hiring Pumpjack assembly

0051 JML Hiring Pumpjack assembly

0049 Scotsburn Dental soft guitar

0049 Scotsburn Dental soft guitar

0050 Pride Upkeep lawn

0050 Pride Upkeep lawn

0048 Hutts Trucking Safety

0048 Hutts Trucking Safety

0047 Estevan Oilfield Technical Society 2023

0047 Estevan Oilfield Technical Society 2023

0046 City of Estevan This is Estevan

0046 City of Estevan This is Estevan

0044 PTRC CCUS Aquistore

0044 PTRC CCUS Aquistore

0043 ALX ten sizes

0043 ALX ten sizes

0039 Summit ESP Saskatchewan lower third

0039 Summit ESP Saskatchewan lower third

0041 DEEP Since 2018 now we are going to build

0041 DEEP Since 2018 now we are going to build

0040 Southeast College safety tickets

0040 Southeast College safety tickets

0032 IWS Summer hiring rock trailer music

0029 Latus Viro updated Latus phone

0025 Kendalls

0023 LC Trucking tractor picker hiring mix

0022 Grimes winter hiring

0021 OSY Rentals S8 Promo

0019 Jerry Mainil Ltd hiring dugout

0018 IWS Hiring Royal Summer

0013 Panther Drilling PO ad 03 top drive rigs

0011

0006 JK Junior

0004 Royal Helium PO Ad 02

9001

0002