Brian Zinchuk is editor and owner of Pipeline Online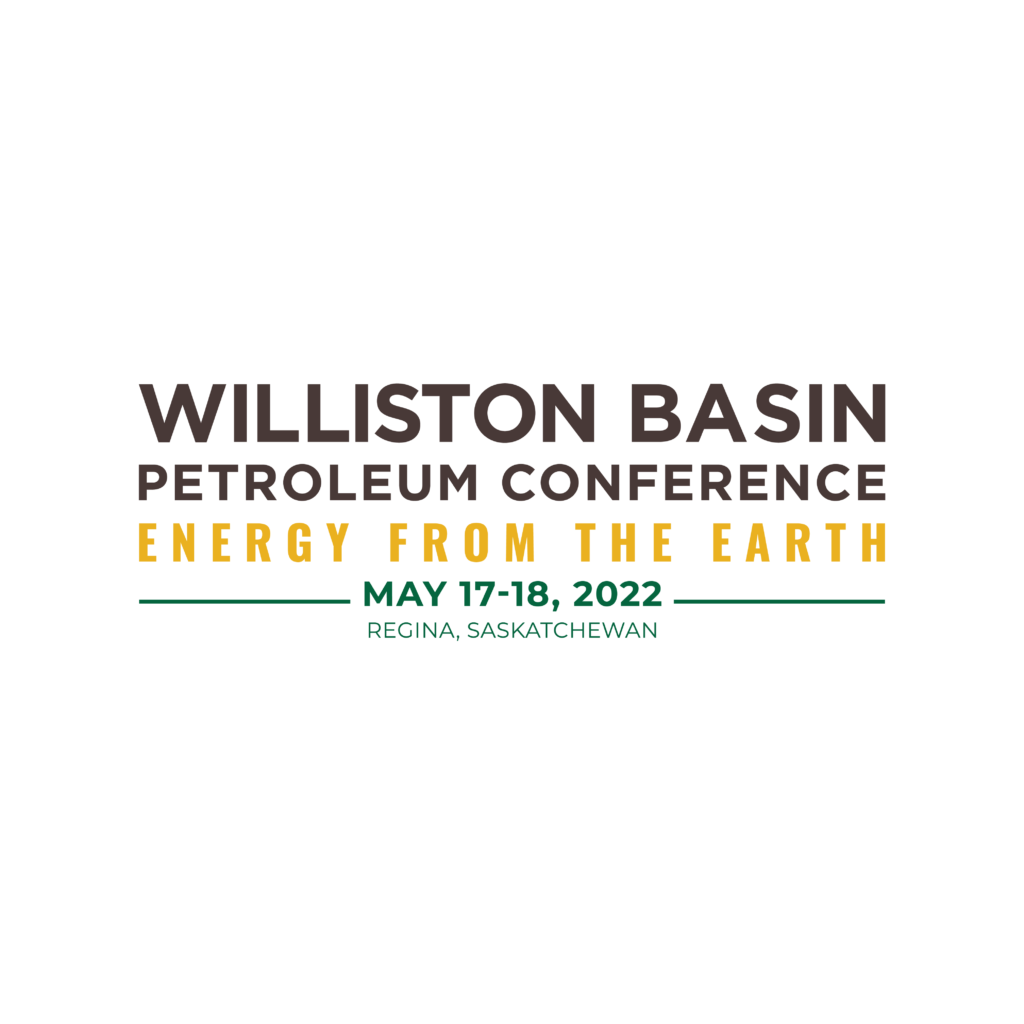 REGINA – Things are gearing up for he Williston Basin Petroleum Conference, to be held in Regina May 17-18. Organizers are currently is seeking papers for presentations.
The conference, which alternates between Bismarck, N.D., and Regina, is hosted by the Petroleum Technology Research Centre (PTRC) and Ministry of Energy and Resources when it is held in this province. When in North Dakota, the event is hosted by the North Dakota Department of Mineral Resources and North Dakota Petroleum Council.
Last year's event in Bismarck went ahead, in person as well as online, despite COVID-19. It had been moved back one year, due to COVID.
The theme for 2022 is "Energy from the Earth." That theme is indicative of a somewhat broader focus, beyond just oil and gas. The conference website, wbpc.ca, notes "The conference will showcase technical innovation centred around emissions reduction, CO2 sequestration, innovations in EOR, helium, hydrogen, geothermal, as well as advancements in heavy oil, light and tight oil, advanced energy systems and advanced technologies."
Registration for delegates opens Jan. 15. A call for abstracts is now open and exhibit space is available for bookings. The deadline for abstracts is Jan. 31.
Outside of the regular conference, there are events both before and after which offer some specialized material.
The conference started out as principally a geological conference, and that is still a key focus. On May 16 core workshops will be held at the Saskatchewan Subsurface Geological Laboratory on Dewdney Ave. The website notes, "This workshop consists of a series of six presentations of core and associated research, for various oil plays in the province. It will be very interactive with authors presenting their findings utilizing core and posters. After the presentations there will be plenty of time to interact with the authors over the core, and dig deeper into the nature of these oil plays from a geological perspective."
On May 19 there will be a tour of SaskPower's Boundary Dam Unit 3 Integrated Carbon Capture and Storage project. It will include a visit to the Aquistore site, where CO2 that does not go to the Weyburn Unit is injected into a deep saline aquifer.
0029 Latus Viro updated Latus phone

0031 Lloydminster_Heavy_Oil_Show_2022

0031 Lloydminster_Heavy_Oil_Show_2022

0027 TED_NA Helium 2021_30

0028 SIMSA_Energy_Forum_2022

0025 Kendalls

0026 Buffalo Potash Quinton Salt

0023 LC Trucking tractor picker hiring mix

0022 Grimes winter hiring

0021 OSY Rentals S8 Promo

0019 Jerry Mainil Ltd hiring dugout

0018 IWS Hiring Royal Summer

0014 Buffalo Potash What if PO

0015 Latus Viro PO Ad 01

0013 Panther Drilling PO ad 03 top drive rigs

0011

0006 JK Junior

0004 Royal Helium PO Ad 02

9001

0002

0001
EventWorx is the conference organizer, on behalf of the stakeholders, PTRC and the Ministry of Energy and Resources. Their CEO, Wes Scott, said they have plans should COVID-19 throw a monkey wrench into the works. He said on Jan. 5, "We will keep an eye on the situation as it develops and we will follow all of the Government of Saskatchewan recommendations and requirements. And if it doesn't look likely, that we can do a live event, by mid- to late-March, we will make a decision to take the conference virtually. But at this stage, we are committed to an in-person event."
If that scenario does take place, the core workshop could still likely go ahead virtually, but the Boundary Dam tour would not.
Scott is confident it will go ahead, saying, "We're optimistic that we're late enough in May that a lot of this variant will have subsided by them. And I think the governments are continuing to push people to get vaccinated and get the booster shots. And by the end of May, I feel will be in a good position to host an in-person conference."
PTRC spokesperson Norm Sacuta added, "We do have virtual options being worked out with both the hotel and the people who will be attending, and whether that will be virtual or in-person."
Sacuta said it's five months away, and they are going through with the event regardless, one way or the other. "We're good to go, either way. We're going to go forward," Sacuta said.
Scott said, "I think what's really neat about the conference this year is there's a large focus on the theme which is 'Energy from the Earth.' So a lot of the technical program will focus around emerging energy systems. That's what's happening within oil and gas, but also what's happening within geothermal, hydrogen, helium, and other energy systems. So, I think that's exciting. And it gives Saskatchewan a chance to (provide) awareness to what's happening specifically in the province.
"The energy industry evolves. And that's one of the things I really like about working within the energy industry; its continual evolution. And you know, of all of the industries, they are the most adaptable and they will pursue new opportunities."
0029 Latus Viro updated Latus phone

0031 Lloydminster_Heavy_Oil_Show_2022

0031 Lloydminster_Heavy_Oil_Show_2022

0027 TED_NA Helium 2021_30

0028 SIMSA_Energy_Forum_2022

0025 Kendalls

0026 Buffalo Potash Quinton Salt

0023 LC Trucking tractor picker hiring mix

0022 Grimes winter hiring

0021 OSY Rentals S8 Promo

0019 Jerry Mainil Ltd hiring dugout

0018 IWS Hiring Royal Summer

0014 Buffalo Potash What if PO

0015 Latus Viro PO Ad 01

0013 Panther Drilling PO ad 03 top drive rigs

0011

0006 JK Junior

0004 Royal Helium PO Ad 02

9001

0002

0001