Pipeline Online editor and owner Brian Zinchuk appeared on CJME/CKOM's John Gormley Live on Thursday, Aug. 4. There were a large number of topics touched upon.
The conversation was fast and furious. It touched on Pierre Poilievre coming to Estevan, and coal miners bringing a load of coal to the event to make their point. Carbon capture and storage and enhanced oil recovery at the Weyburn Unit came up associated with that.
There's 38 rigs working in Saskatchewan today, with several working on helium, and new entrant Grounded Lithium having just wrapped up its first targeted lithium well in this province – just the second to be drilled here. Cenovus has stepped up its drilling game in northwest Saskatchewan, a huge relief.
Oil prices have fallen down to pre-Ukraine invasion levels. Why?
Jerry Mainil Ltd of Weyburn is helping a family of 7 coming there, offering work for three of the family members if they want it, and CEO Darcy McCormick is, today, moving furniture into the house that he arranged for them. McCormick served in the Canadian Army in the former Yugoslavia, so he knows something of war. This was done as part of the Sunflower Network, Saskatchewan people seeking to help Ukrainian refugees.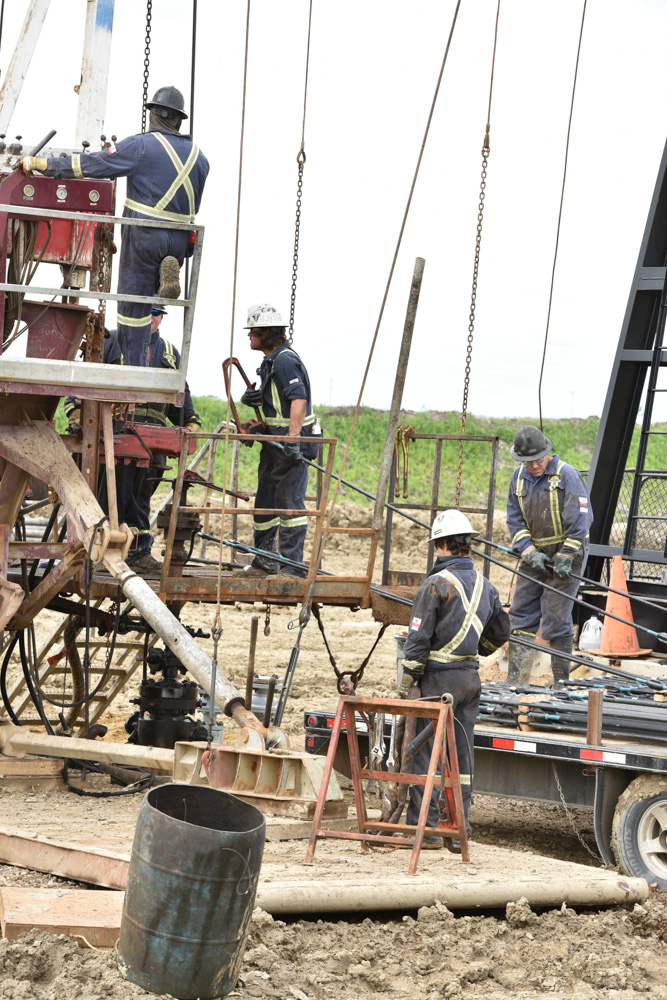 The sector is still crying for workers. Sun Country Well Servicing of Estevan and Oxbow is offering a signing bonus, retention bonus, and buddy bonus, on top of benefits.
Plus, the Lloydminster Heavy Oil Show is taking place Sept. 14-15.
That's a lot to pack into a half-hour segment, so check it out below:
9002 Pipeline Online 30 sec EBEX

9002 Pipeline Online 30 sec EBEX

0056 OSY Rentals Hockey Draft 2023

0056 OSY Rentals Hockey Draft 2023

0055 Smart Power Be Smart with your Power office

0055 Smart Power Be Smart with your Power office

0015 Latus Viro

0015 Latus Viro

0054 SIMSA Energy Forum

0054 SIMSA Energy Forum

0053 Kingston Midstream Westspur Alameda

0053 Kingston Midstream Westspur Alameda

0052 Predator Inspections

0052 Predator Inspections

0051 JML Hiring Pumpjack assembly

0051 JML Hiring Pumpjack assembly

0049 Scotsburn Dental soft guitar

0049 Scotsburn Dental soft guitar

0046 City of Estevan This is Estevan

0046 City of Estevan This is Estevan

0043 ALX ten sizes

0043 ALX ten sizes

0039 Summit ESP Saskatchewan lower third

0039 Summit ESP Saskatchewan lower third

0041 DEEP Since 2018 now we are going to build

0041 DEEP Since 2018 now we are going to build

0032 IWS Summer hiring rock trailer music

0022 Grimes winter hiring

0021 OSY Rentals S8 Promo

0018 IWS Hiring Royal Summer

0013 Panther Drilling PO ad 03 top drive rigs

0011

0006 JK Junior

0004 Royal Helium PO Ad 02

9001

0002