Brian Zinchuk is editor and owner of Pipeline Online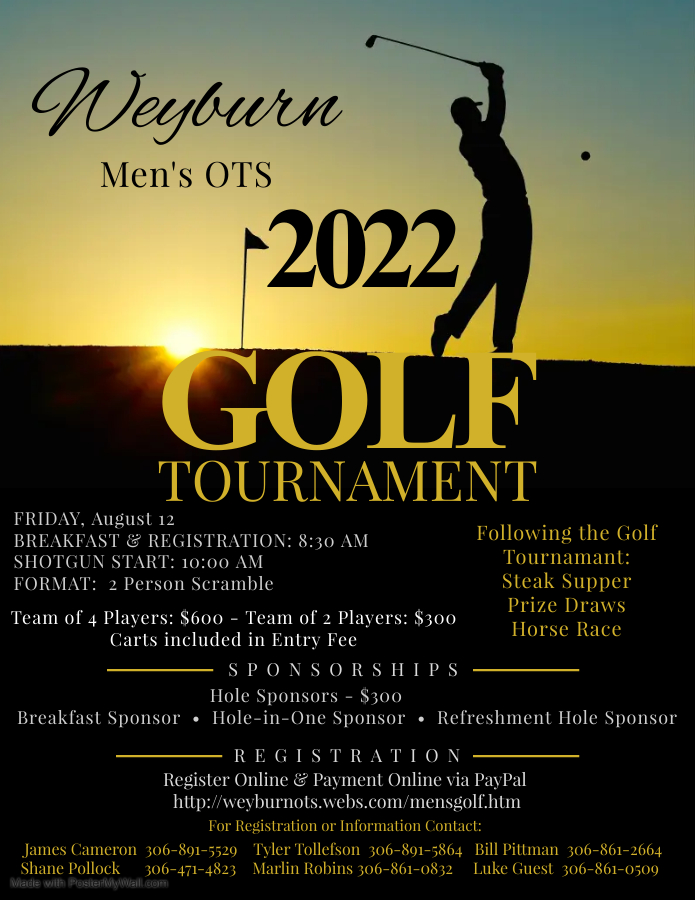 WEYBURN – The Weyburn Oilfield Technical Society will be hosting its 2022 golf tournament on Friday, Aug. 12, at the Weyburn Golf Club.
There will be a breakfast at 8:30 a.m., with registration at the same time. It will be a shotgun start at 10 a.m. and the tournament will follow a two-person scramble format. There will be a steak supper, prize draws and horse race following the golfing.
Teams of four players are $600, while teams of two are $300. Carts are included in the entry fee.
Registration and payment can be done online here.