Brian Zinchuk is editor and owner of Pipeline Online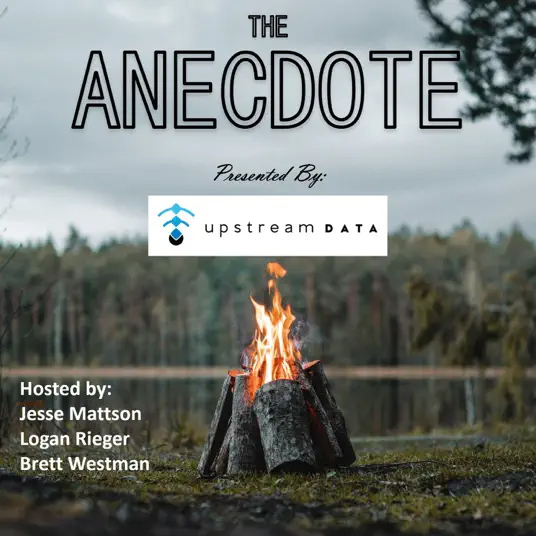 In mid-December, Pipeline Online editor Brian Zinchuk was interviewed on The Anecdote Podcast, a podcast focused on Saskatchewan. Similarly, Pipeline Online is focused on energy in Saskatchewan. This podcast was posted Jan. 12, 2023. The Pay It Forward piece references Jerry Mainil Ltd of Weyburn.
The show is hosted by Jesse Mattson, Logan Rieger and Brett Westman.
The interview focused on everything from oil and gas and power generation and electrification to the war in Ukraine. Check it out.
The Anecdote Podcast is brought to you by Upstream Data.
And on Google Podcasts
0060 Arizona Lithium Lease building

0060 Arizona Lithium Lease building

0059 Southeast College Heavy Equipment Operator

0059 Southeast College Heavy Equipment Operator

0058 Royal Helium Steveville opens anonymous rocket

0058 Royal Helium Steveville opens anonymous rocket

9002 Pipeline Online 30 sec EBEX

9002 Pipeline Online 30 sec EBEX

0055 Smart Power Be Smart with your Power office

0055 Smart Power Be Smart with your Power office

0015 Latus Viro

0015 Latus Viro

0052 Predator Inspections

0052 Predator Inspections

0051 JML Hiring Pumpjack assembly

0051 JML Hiring Pumpjack assembly

0049 Scotsburn Dental soft guitar

0049 Scotsburn Dental soft guitar

0046 City of Estevan This is Estevan

0046 City of Estevan This is Estevan

0043 ALX ten sizes

0043 ALX ten sizes

0039 Summit ESP Saskatchewan lower third

0039 Summit ESP Saskatchewan lower third

0041 DEEP Since 2018 now we are going to build

0041 DEEP Since 2018 now we are going to build

0032 IWS Summer hiring rock trailer music

0022 Grimes winter hiring

0021 OSY Rentals S8 Promo

0018 IWS Hiring Royal Summer

0013 Panther Drilling PO ad 03 top drive rigs

0011

0006 JK Junior

9001

0002