Here's the ninth day of the 12 Rigs of Christmas! You'll see rigs of companies still here, and others that have come and gone. Some have changed names and colours. People have come and gone. But you know what? Our industry is still keeping our trucks fueled and our people warm. Please share these posts – you might be in them, or recognize others who are.
This is Betts Drilling Rig 3. I first shot it in 2013. That's includes the fisheye drone shots and the drill floor. The rig was nearly brand new at the time. The other set was shot this past summer. I was asked to take some photos of a new oil company firing up – GFY Resources. That sounded like tremendous news, so much so, that it became the very first story for this publication. You can see the video below.
By no small coincidence, GFY's first hole was just a mile down the road from another well I photographed in 2011 – Betts Drilling's first hole with its first rig.
And this video was shot this past summer.

And you can see the full 2013 gallery by clicking on the photo below.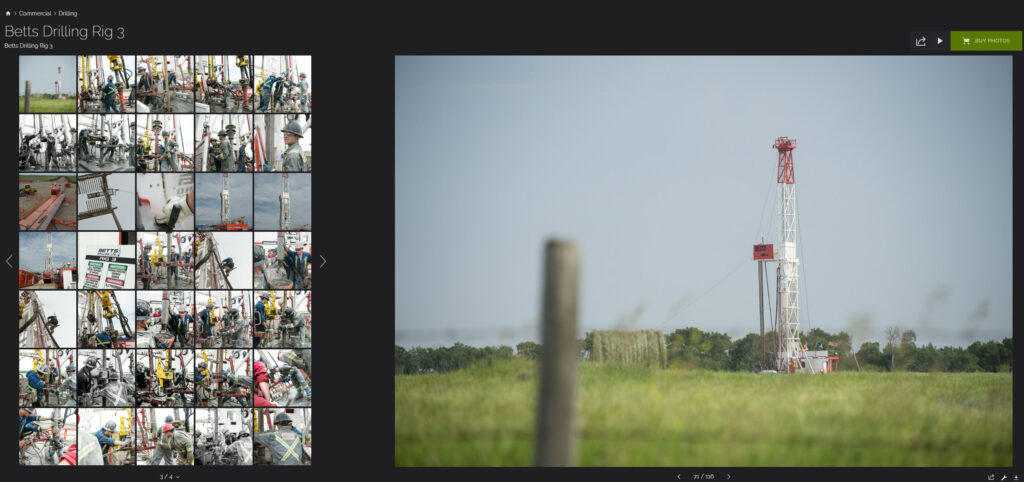 0045 WBPC 2023 Bright Colors P

0045 WBPC 2023 Bright Colors P

0044 PTRC CCUS Aquistore

0044 PTRC CCUS Aquistore

0043 ALX ten sizes

0043 ALX ten sizes

0042 Sask Oilfield Services

0042 Sask Oilfield Services

0039 Summit ESP Saskatchewan lower third

0039 Summit ESP Saskatchewan lower third

0041 DEEP Since 2018 now we are going to build

0041 DEEP Since 2018 now we are going to build

0040 Southeast College safety tickets

0040 Southeast College safety tickets

0033 Buffalo Potash Jared Small Footprint

0032 IWS Summer hiring rock trailer music

0029 Latus Viro updated Latus phone

0025 Kendalls

0026 Buffalo Potash Quinton Salt

0023 LC Trucking tractor picker hiring mix

0022 Grimes winter hiring

0021 OSY Rentals S8 Promo

0019 Jerry Mainil Ltd hiring dugout

0018 IWS Hiring Royal Summer

0014 Buffalo Potash What if PO

0013 Panther Drilling PO ad 03 top drive rigs

0011

0006 JK Junior

0004 Royal Helium PO Ad 02

9001

0002