Brian Zinchuk is editor and owner of Pipeline Online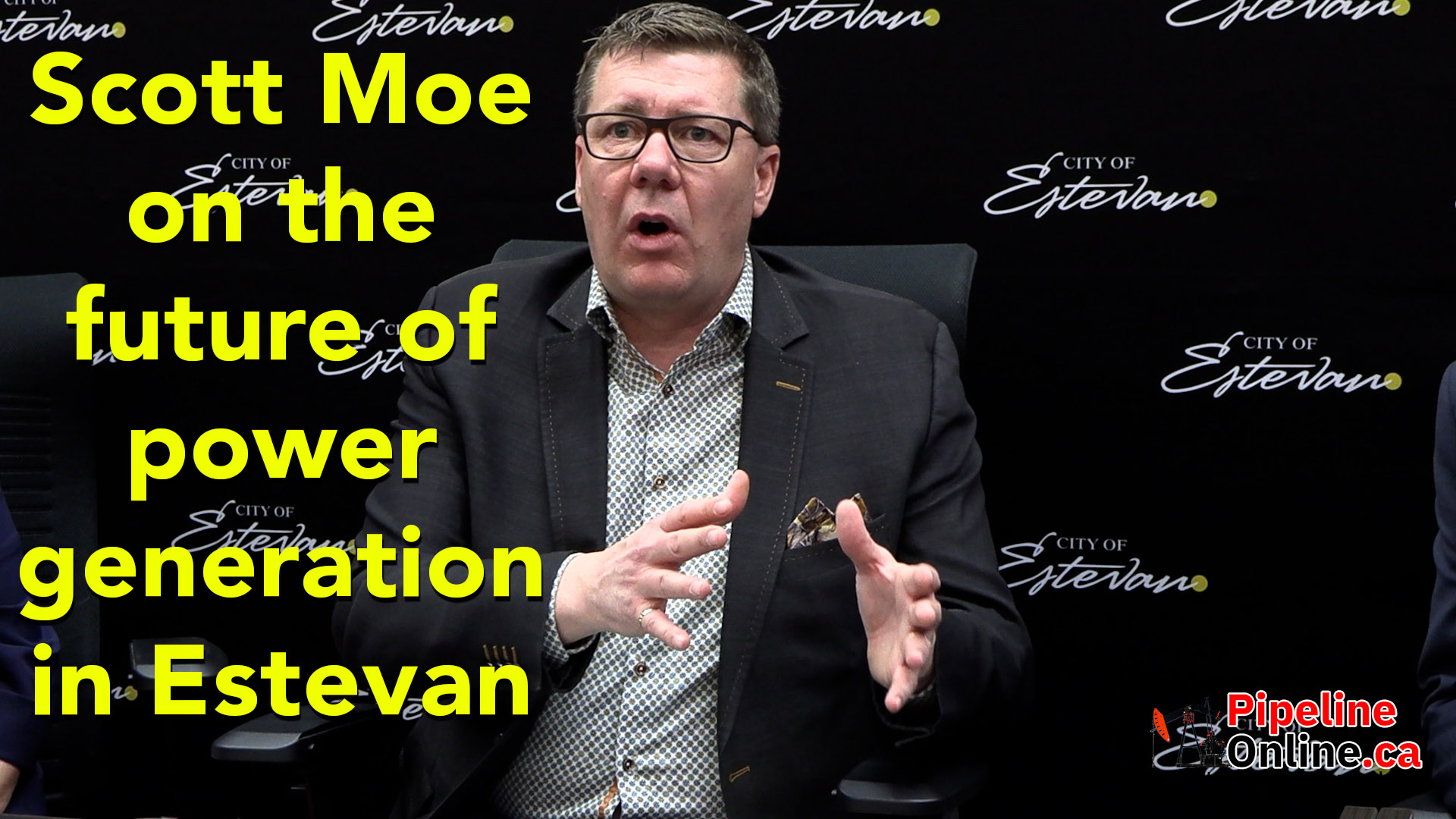 Most of this past week, Premier Scott Moe has focused on the future of power generation in Saskatchewan. It started with a press conference in Regina on Tuesday, a debate in the Legislature on Wednesday, more comments on Thursday and finally a meeting with Estevan and area elected officials, coal miners and electrical workers. This is the final press conference of the week, in Estevan city council chambers, where he was asked about more specific local implications on the future of power generation in the Energy City.
The reason behind all of this has been the Canadian federal government's initiatives to reduce greenhouse gas emissions in its quest to combat anthropogenic (man-made) climate change. The federal government has proposed a new Clean Electricity Standard, also referred to as Clean Electricity Regulations, which would ban the usage of fossil fuels – coal and natural gas – in power generation by 2035. It's an idea referred to as "Net Zero by 2035."
But Saskatchewan currently sees up to 84 per cent of its power come from natural gas and coal, on cold days when the wind doesn't blow and wind turbines don't turn.
Moe said initially on May 2, and again on May 16, that meeting such federal standards would be impossible for Saskatchewan. The implications for all of this in Estevan, Saskatchewan's largest power generation site for generations, are massive.
This is the full press conference immediately following the meeting.
0060 Arizona Lithium Lease building

0060 Arizona Lithium Lease building

0059 Southeast College Heavy Equipment Operator

0059 Southeast College Heavy Equipment Operator

0058 Royal Helium Steveville opens anonymous rocket

0058 Royal Helium Steveville opens anonymous rocket

9002 Pipeline Online 30 sec EBEX

9002 Pipeline Online 30 sec EBEX

0055 Smart Power Be Smart with your Power office

0055 Smart Power Be Smart with your Power office

0015 Latus Viro

0015 Latus Viro

0052 Predator Inspections

0052 Predator Inspections

0051 JML Hiring Pumpjack assembly

0051 JML Hiring Pumpjack assembly

0049 Scotsburn Dental soft guitar

0049 Scotsburn Dental soft guitar

0046 City of Estevan This is Estevan

0046 City of Estevan This is Estevan

0043 ALX ten sizes

0043 ALX ten sizes

0039 Summit ESP Saskatchewan lower third

0039 Summit ESP Saskatchewan lower third

0041 DEEP Since 2018 now we are going to build

0041 DEEP Since 2018 now we are going to build

0032 IWS Summer hiring rock trailer music

0022 Grimes winter hiring

0021 OSY Rentals S8 Promo

0018 IWS Hiring Royal Summer

0013 Panther Drilling PO ad 03 top drive rigs

0011

0006 JK Junior

9001

0002
And here's the full press conference from Tuesday, May 16:
(Editor's note: I promise, next week I'll be getting back to more oil and gas, and maybe some lithium. But folks, this is the "energy transition" happening in real time, and these decisions are going to have mammoth implications on the entire energy sector, and our society as a whole. There have been many miles driven and many late nights recently spent working on this week's series of stories. And between the Tuesday and Friday press conferences, Moe answered nearly all the questions I've been working on for the last 17 months when it comes to power generation in Saskatchewan's future. If you live in or around Estevan, these will impact you.)
0060 Arizona Lithium Lease building

0060 Arizona Lithium Lease building

0059 Southeast College Heavy Equipment Operator

0059 Southeast College Heavy Equipment Operator

0058 Royal Helium Steveville opens anonymous rocket

0058 Royal Helium Steveville opens anonymous rocket

9002 Pipeline Online 30 sec EBEX

9002 Pipeline Online 30 sec EBEX

0055 Smart Power Be Smart with your Power office

0055 Smart Power Be Smart with your Power office

0015 Latus Viro

0015 Latus Viro

0052 Predator Inspections

0052 Predator Inspections

0051 JML Hiring Pumpjack assembly

0051 JML Hiring Pumpjack assembly

0049 Scotsburn Dental soft guitar

0049 Scotsburn Dental soft guitar

0046 City of Estevan This is Estevan

0046 City of Estevan This is Estevan

0043 ALX ten sizes

0043 ALX ten sizes

0039 Summit ESP Saskatchewan lower third

0039 Summit ESP Saskatchewan lower third

0041 DEEP Since 2018 now we are going to build

0041 DEEP Since 2018 now we are going to build

0032 IWS Summer hiring rock trailer music

0022 Grimes winter hiring

0021 OSY Rentals S8 Promo

0018 IWS Hiring Royal Summer

0013 Panther Drilling PO ad 03 top drive rigs

0011

0006 JK Junior

9001

0002