Brian Zinchuk is editor and owner of Pipeline Online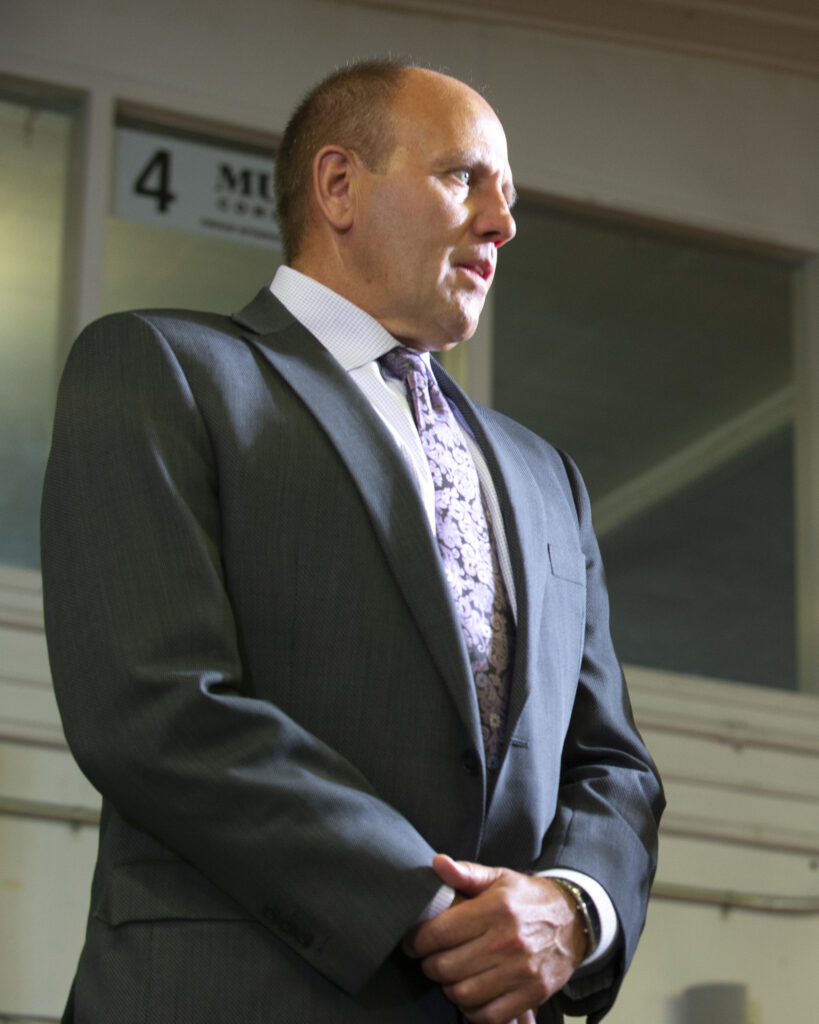 For outstanding contributions to the petroleum industry in Saskatchewan and Canada, Grant Fagerheim is Saskatchewan's Oilman of the Year. You can attend the awards ceremony on June 1 at the Saskatchewan Oil and Gas Show. Tickets are available at oilshow.ca.
Five years ago, Estevan's Grant Fagerheim, of Whitecap Resources Inc., was inducted into the Saskatchewan Petroleum Industry Hall of Fame. Today he is Saskatchewan's Oilman of the Year.
Grant Fagerheim is president and chief executive officer of Whitecap Resources Inc. He has worked and served as a director in both the upstream and downstream segments of the energy industry over his 30+ year career in the energy sector. He was founder of Ketch Energy Ltd., Ketch Resources Ltd. and Kereco Energy Ltd. (Cadence).
Grant was born and raised in Estevan, where his father worked in the coal industry and his mother was a long-serving nurse. Grant left home in 1977 to pursue his passion for hockey. He attended, played hockey and graduated from the University of Calgary.
"Hockey has always been my passion and it's a passion I've carried forward into my approach to business. Whether in business or in sports, I've always focused on building teams. Each iteration of my ventures in the energy sector has focused on assembling strong teams, durable assets and a plan to create long-term value for shareholders." Grant says.
Grant had various roles in the energy sector up until April 2000 when he was recruited to take the reins as President and CEO of the first Ketch Energy growth company.
Grant founded Whitecap in the fall of 2009 with a capitalization of $46 million, initially producing around 850 barrels a day. Today, the company is worth over $6.5 billion and produces just over 130,000 barrels of oil equivalent per day, almost half of that in this province. Both the market capitalization and production numbers have doubled in the last four years. Whitecap is now one of the largest producers in Saskatchewan and in the Canadian energy sector.
Whitecap, through its counter-cyclical foresight, has enjoyed success in spite of the downturn in the industry that lasted seven years.
"We have maintained a cautious level of debt which has served us well as when the downturn hit, we had the resources to pursue consolidation opportunities. You have to enjoy the thrill of the hunt in this game while ensuring strong returns to shareholders," Grant commented.
Whitecap has been successful in that hunt. The company purchased the operating control of the Weyburn Unit from Cenovus. That has led to Whitecap becoming a net-zero oil producer, storing more CO2 than its Scope 1 and Scope 2 emissions.
Since the start of 2020 the company purchased NAL Resources Limited, TORC Oil & Gas Ltd., Kicking Horse Oil & Gas Ltd., Highrock Resources Ltd., and TimberRock Energy Corp., as well as certain assets in the Kindersley and central Alberta areas.
Grant has been an outspoken advocate for the oil industry as well as energy transformation including greenhouse gas reduction initiatives, with his company putting its money where its mouth is.
The fall of 2021 saw Whitecap announce it was working with Federated Co-operatives Limited to develop the next major carbon dioxide initiative in this province – a carbon capture hub. When it goes ahead, CO2 will soon be captured at the FCL refinery and ethanol plant; as well, plans are underway for CO2 capture from several other large industrial emitters in the area. This captured CO2 will be pipelined to the Weyburn Unit for enhanced oil recovery or into a saline aquifer for long-term storage. This could ultimately result in a larger hydrogen hub in the province in the not-too-distant future.
In his personal time, Grant enjoys playing oldtimer hockey and contributing to a variety of corporate and charitable boards. He has served as chairman of the Edge School for Athletes in Calgary. He has been a director of the Hockey Canada Foundation since January 2008, has served as chairman of the Foundation and was also a member of the Order of Hockey Canada executive committee. In recognition for his contributions to Canada he was awarded the Queen's Diamond Jubilee Medal created in 2012 to honour the 60th anniversary of Her Majesty Queen Elizabeth II.
In 2017, Grant was inducted into the Saskatchewan Petroleum Industry Hall of Fame.
Grant and his wife Penny have two sons, Brandon and Brett. He keeps up active contact with his family and friends in Saskatchewan, especially with his sister and brother-in-law in Regina.
0060 Arizona Lithium Lease building

0060 Arizona Lithium Lease building

0059 Southeast College Heavy Equipment Operator

0059 Southeast College Heavy Equipment Operator

0058 Royal Helium Steveville opens anonymous rocket

0058 Royal Helium Steveville opens anonymous rocket

9002 Pipeline Online 30 sec EBEX

9002 Pipeline Online 30 sec EBEX

0055 Smart Power Be Smart with your Power office

0055 Smart Power Be Smart with your Power office

0015 Latus Viro

0015 Latus Viro

0052 Predator Inspections

0052 Predator Inspections

0051 JML Hiring Pumpjack assembly

0051 JML Hiring Pumpjack assembly

0049 Scotsburn Dental soft guitar

0049 Scotsburn Dental soft guitar

0046 City of Estevan This is Estevan

0046 City of Estevan This is Estevan

0043 ALX ten sizes

0043 ALX ten sizes

0039 Summit ESP Saskatchewan lower third

0039 Summit ESP Saskatchewan lower third

0041 DEEP Since 2018 now we are going to build

0041 DEEP Since 2018 now we are going to build

0032 IWS Summer hiring rock trailer music

0022 Grimes winter hiring

0021 OSY Rentals S8 Promo

0018 IWS Hiring Royal Summer

0013 Panther Drilling PO ad 03 top drive rigs

0011

0006 JK Junior

9001

0002