Brian Zinchuk is editor and owner of Pipeline Online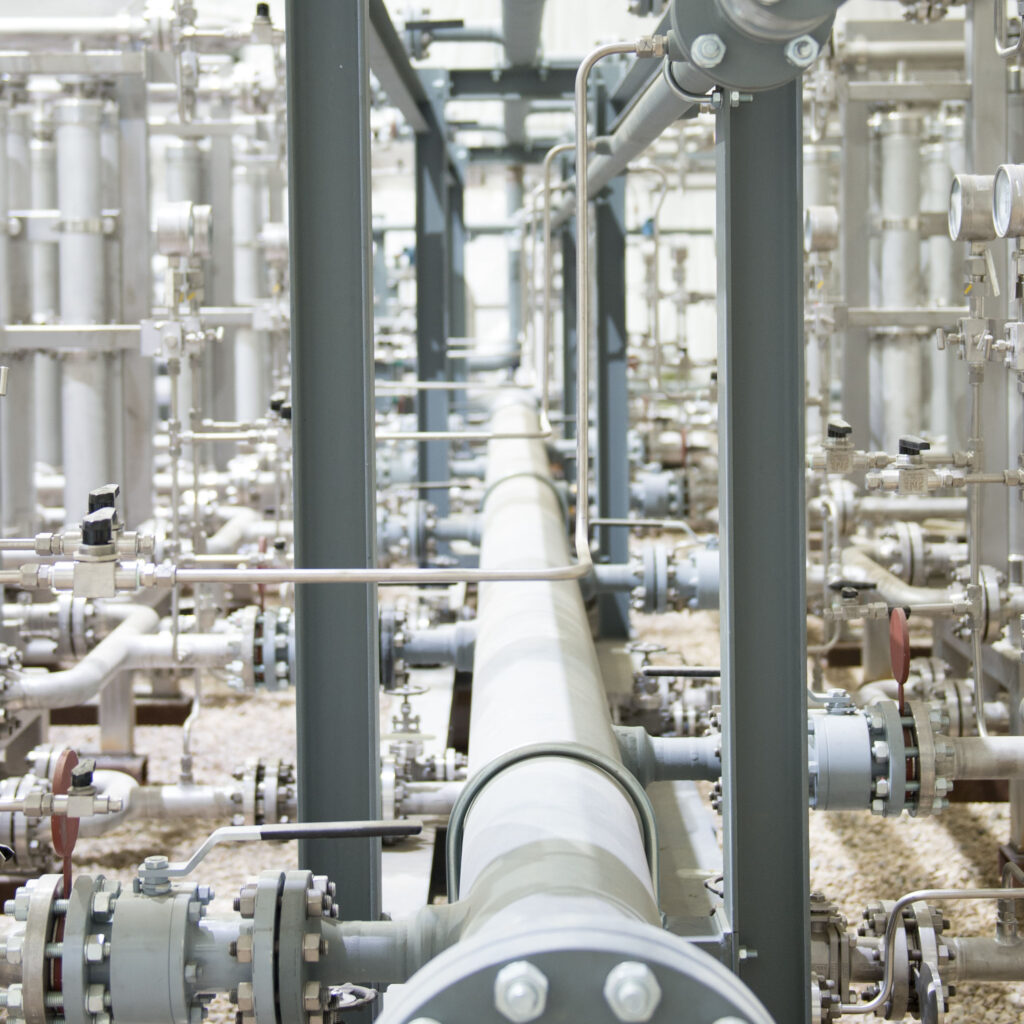 It's one thing to drill for helium (and that's not particularly easy), but it's another to ship it. Doing so means purifying and then liquefying it, if you want to get the most value out of the product.
With that in mind, the Government of Saskatchewan, in partnership with the Saskatchewan Research Council (SRC), is accelerating the development of helium processing and liquefaction hubs in the province by announcing a grant to assist in development.
The Ministry of Energy and Resources (ER) announced on March 17 it will support the SRC with a grant of $140,000 to complete a Helium Liquefaction Hub Study, which will incorporate technical and economic components and provide the critical information needed to develop a commercial scale, value-added, export-oriented helium sector in Saskatchewan.
"We are already home to Canada's largest purification facility, near Battle Creek, and liquefaction is the crucial, next step, as we aim to supply ten per cent of global helium market share by 2030," Energy and Resources Minister Bronwyn Eyre said in a release. "Only liquid helium can be exported overseas and as many end-users require liquid helium, a provincial liquefaction facility will improve both the marketability and pricing for Saskatchewan's significant helium resources."
0041 DEEP Since 2018 now we are going to build

0041 DEEP Since 2018 now we are going to build

0040 Southeast College safety tickets

0040 Southeast College safety tickets

0036 Prairie Lithium - Chad Glemser 30 Sec

0033 Buffalo Potash Jared Small Footprint

0032 IWS Summer hiring rock trailer music

0029 Latus Viro updated Latus phone

0025 Kendalls

0026 Buffalo Potash Quinton Salt

0023 LC Trucking tractor picker hiring mix

0022 Grimes winter hiring

0021 OSY Rentals S8 Promo

0019 Jerry Mainil Ltd hiring dugout

0018 IWS Hiring Royal Summer

0014 Buffalo Potash What if PO

0013 Panther Drilling PO ad 03 top drive rigs

0011

0006 JK Junior

0004 Royal Helium PO Ad 02

9001

0002
This comes at a time when economic sanctions against Russia due to its war on Ukraine are affecting numerous global commodity market. Russia is a major supplier of helium.
Saskatchewan has high helium concentrations and some of the most attractive geology in the world for low-emission helium production, the Ministry noted. Helium is a highly desirable commodity with no substitute and is used in medical research and diagnostics, semiconductor manufacturing, space exploration, fibre optics, nuclear power generation and other advanced technology sectors.
The ER grant will play a key role in achieving the targets laid out in Saskatchewan's Helium Action Plan: From Exploration to Exports, expected to produce significant economic benefits for the province, including 15 new helium purification and liquefaction facilities, 500 new permanent jobs and annual helium exports worth more than $500 million.
The Hub Study will bring together helium stakeholders and help provide companies with the information they need to make major investment decisions, including around establishing Saskatchewan as a regional helium liquefaction hub in Western Canada and surrounding U.S. states. The study will also include helium supply volume forecasts from Saskatchewan, neighbouring provinces and states under different market scenarios and a ranking of specific site locations.
Currently there are four companies actively exploring for helium in Saskatchewan – North American Helium, Royal Helium, Global Helium and Helium Evolution.
This is one of a number of steps the province has taken to promote helium development. Last fall, the province announced its Helium Action Plan. It also released an extensive study into helium in the southern part of the province, done by assistant chief geologist Melinda Yurkowski.
Currently, helium is produced and purified in Saskatchewan, but must be sent to the United States for commercial scale liquefaction. Provincial liquefaction will also ensure that end-users in Canada have reliable access to liquid helium for critical equipment such as medical resonance imaging (MRI) machines.
0041 DEEP Since 2018 now we are going to build

0041 DEEP Since 2018 now we are going to build

0040 Southeast College safety tickets

0040 Southeast College safety tickets

0036 Prairie Lithium - Chad Glemser 30 Sec

0033 Buffalo Potash Jared Small Footprint

0032 IWS Summer hiring rock trailer music

0029 Latus Viro updated Latus phone

0025 Kendalls

0026 Buffalo Potash Quinton Salt

0023 LC Trucking tractor picker hiring mix

0022 Grimes winter hiring

0021 OSY Rentals S8 Promo

0019 Jerry Mainil Ltd hiring dugout

0018 IWS Hiring Royal Summer

0014 Buffalo Potash What if PO

0013 Panther Drilling PO ad 03 top drive rigs

0011

0006 JK Junior

0004 Royal Helium PO Ad 02

9001

0002