Brian Zinchuk is editor and owner of Pipeline Online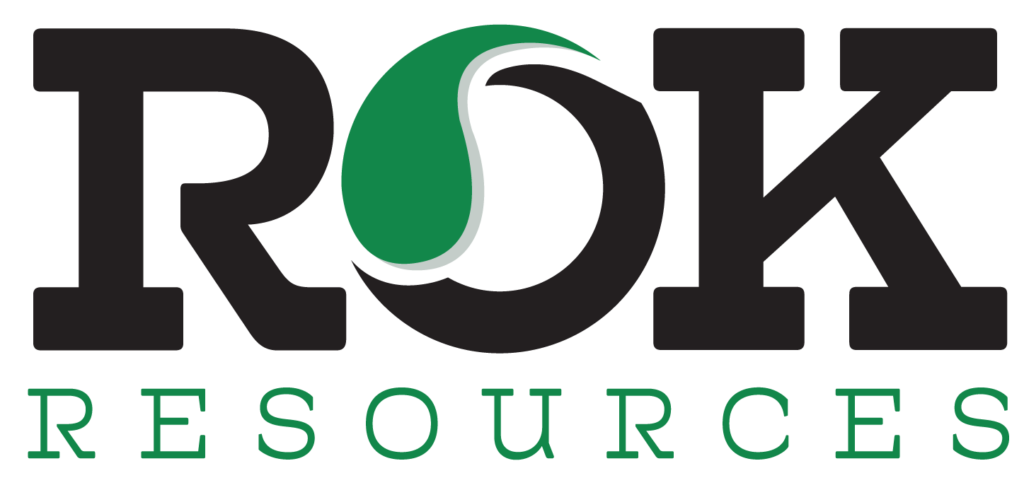 REGINA – On Jan. 24, ROK Resources of Regina announced that they had closed on land swap deal that had been announced on Dec. 19, 2022.
That announcement on Dec. 19 indicated that they were doing both an acquisition and a disposition with another company. In what is largely a land swap, they were acquiring 1,400 boepd production (69 per cent liquids) in southeast Saskatchewan, but selling 475 boepd (100 per cent liquids) of mostly non-operated properties in southwest Saskatchewan to the same company they were buying land from in the southeast. ROK was paying $26.5 million to the other party as part of the deal.
On Dec. 19, Whitecap Resources made a similar announcement of a disposition in southeast Saskatchewan which matched the ROK announcement.
ROK president and CEO Cam Taylor explained on Dec. 19 that the area they bought in southeast Saskatchewan runs from Highway 18 south to the U.S. border, and from just east of Frobisher to the Manitoba border.
The company characterized it as such:
High quality land positions (48,720 net acres) located in the Pinto, Steelman & Gainsborough areas of Southeast Saskatchewan.
Significant booked reserve base (65+ net drilling locations) and long-term resource development upside, adding 18 years of reserve life, not including secondary recovery from future waterflood applications.
Stable base production, currently producing approximately 1,400 boepd (69 per cent liquids).
This effectively doubles their existing 1,500 boepd in that area, much of which was purchased from Federated Co-operatives Limited last February.
"Basically, we picked up all of the stuff that was directly adjacent to our existing producing properties from them," Taylor said.
He noted that some of the properties were initially developed by ROK and sold to TORC Oil + Gas in 2018. "So we know it well, and it's a really good fit for us. It's a lot of symbiotic-type pipelines, batteries, facilities and gas infrastructure that all fits together really well," he said.
On Jan. 24, ROK said the acquisition was funded through the previously announced $75 million CAD senior loan facility, which is comprised of a $52.5 million term facility carrying a 2-year term and interest rate of BA plus 6.25 per cent and a $22.5 million syndicated facility with a sliding scale interest rate, currently set as BA plus 3.75 per cent. The term loan carries a monthly principal payment requirement of $2 million and has no prepayment penalty. The company's previous loan facility with Anvil Channel Energy Solutions has been repaid in full and replaced with the Senior Loan Facility, resulting in an interest cost reduction in excess of 30 per cent.
0041 DEEP Since 2018 now we are going to build

0041 DEEP Since 2018 now we are going to build

0040 Southeast College safety tickets

0040 Southeast College safety tickets

0036 Prairie Lithium - Chad Glemser 30 Sec

0033 Buffalo Potash Jared Small Footprint

0032 IWS Summer hiring rock trailer music

0029 Latus Viro updated Latus phone

0025 Kendalls

0026 Buffalo Potash Quinton Salt

0023 LC Trucking tractor picker hiring mix

0022 Grimes winter hiring

0021 OSY Rentals S8 Promo

0019 Jerry Mainil Ltd hiring dugout

0018 IWS Hiring Royal Summer

0014 Buffalo Potash What if PO

0013 Panther Drilling PO ad 03 top drive rigs

0011

0006 JK Junior

0004 Royal Helium PO Ad 02

9001

0002
First-Half 2023 Guidance
ROK's current corporate production is approximately 4,400 boepd (69 per cent liquids), of which 3,200 boepd is producing from ROK's core operating area in southeast Saskatchewan. Over the first six months of 2023, ROK intends to focus on increasing shareholder value through well optimization and integration of the acquired assets, debt reduction, and a $10 million dollar capital program that includes 3 gross (2.63 net) wells drilled in Southeast Saskatchewan and Kaybob.
Over this period, the company expects to average 4,200 – 4,300 boepd and generate $25 – $27 million in funds from operations, of which $10 million will be allocated directly to principal reduction on the term facility. Net debt at June 30, 2023 is expected to be $53 – $55 million.
ROK will provide second half 2023 guidance in the second quarter of 2023. The second half of 2023 is expected to include a robust drilling program aimed at expediting growth in core operating areas. Across the southeast Saskatchewan core area, the company expects to balance drilling between conventional Frobisher and unconventional Midale, what it calls "two of the most economic plays in the basin."
Within the Kaybob South Core area ROK will further develop the Cardium oil and Montney gas development on its 100 per cent working interest lands. The company will also evaluate the sale of additional non-core, non-operated assets to reduce debt and further focus operations on properties that align with management's expertise and ROK's growth strategy.
0041 DEEP Since 2018 now we are going to build

0041 DEEP Since 2018 now we are going to build

0040 Southeast College safety tickets

0040 Southeast College safety tickets

0036 Prairie Lithium - Chad Glemser 30 Sec

0033 Buffalo Potash Jared Small Footprint

0032 IWS Summer hiring rock trailer music

0029 Latus Viro updated Latus phone

0025 Kendalls

0026 Buffalo Potash Quinton Salt

0023 LC Trucking tractor picker hiring mix

0022 Grimes winter hiring

0021 OSY Rentals S8 Promo

0019 Jerry Mainil Ltd hiring dugout

0018 IWS Hiring Royal Summer

0014 Buffalo Potash What if PO

0013 Panther Drilling PO ad 03 top drive rigs

0011

0006 JK Junior

0004 Royal Helium PO Ad 02

9001

0002