Quick Dick McDick worked 19 years in the oilpatch before returning to Tuffnell to work on the farm and spout Saskatchewan wisdom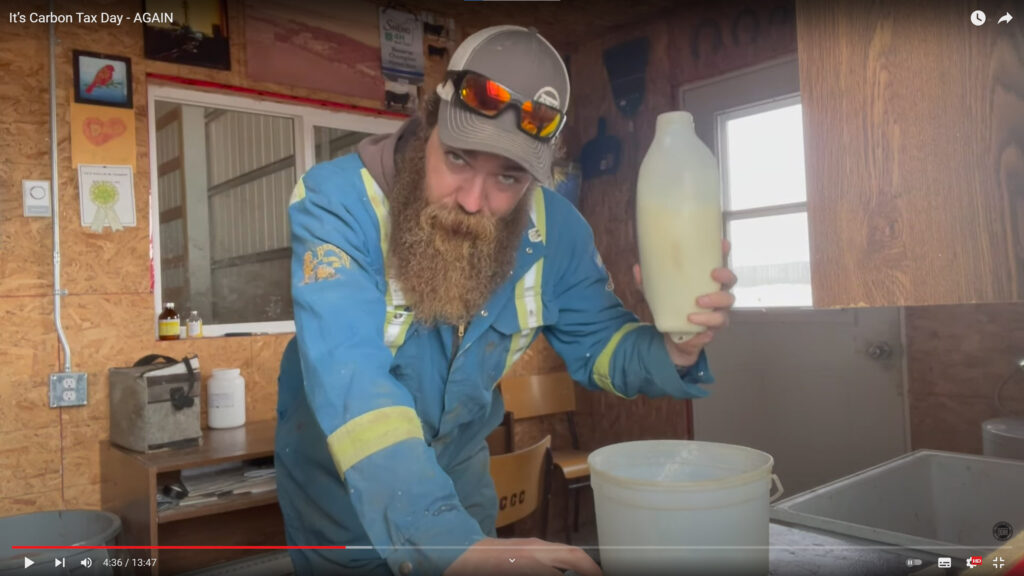 Quick Dick McDick tears into the annual increase of the carbon tax, happening again this April Fool's Day. He goes from Canada's contributions to electric tractors to crude-by-rail. It's well worth a listen.
Editor's note: If you've just finished your year-end and figured out how much your business paid in carbon tax, please drop me a line at brian.zinchuk@pipelineonline.ca. I would like to do several stories on this. When it was first introduced, one dirt-moving company figured their carbon tax bill for the year was around $90,000. It turns out you can't buy an electric D8 dozer.
0051 JML Hiring Pumpjack assembly

0051 JML Hiring Pumpjack assembly

0049 Scotsburn Dental soft guitar

0049 Scotsburn Dental soft guitar

0050 Pride Upkeep lawn

0050 Pride Upkeep lawn

0048 Hutts Trucking Safety

0048 Hutts Trucking Safety

0047 Estevan Oilfield Technical Society 2023

0047 Estevan Oilfield Technical Society 2023

0046 City of Estevan This is Estevan

0046 City of Estevan This is Estevan

0044 PTRC CCUS Aquistore

0044 PTRC CCUS Aquistore

0043 ALX ten sizes

0043 ALX ten sizes

0039 Summit ESP Saskatchewan lower third

0039 Summit ESP Saskatchewan lower third

0041 DEEP Since 2018 now we are going to build

0041 DEEP Since 2018 now we are going to build

0040 Southeast College safety tickets

0040 Southeast College safety tickets

0032 IWS Summer hiring rock trailer music

0029 Latus Viro updated Latus phone

0025 Kendalls

0023 LC Trucking tractor picker hiring mix

0022 Grimes winter hiring

0021 OSY Rentals S8 Promo

0019 Jerry Mainil Ltd hiring dugout

0018 IWS Hiring Royal Summer

0013 Panther Drilling PO ad 03 top drive rigs

0011

0006 JK Junior

0004 Royal Helium PO Ad 02

9001

0002