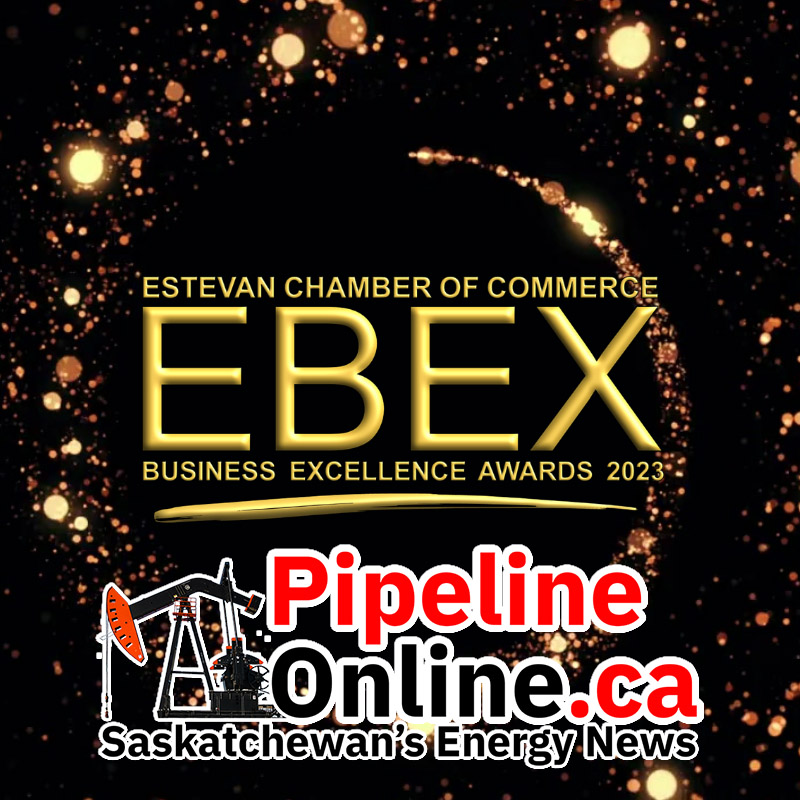 ESTEVAN – Pipeline Online Ltd. has been nominated for an Estevan Chamber of Commerce Business Excellence Award (EBEX) in the category of "New Business Venture."
Genco Asphalt Inc. and Impact Creative Digital Services have also been nominated in the same category.
The awards are typically held every two years, but the COVID-19 pandemic put a crimp on the 2021 activities, meaning this is the first time the awards will have been held in person in four years. The 2021 event was a virtual event with a modified format.
Other categories include Outstanding Service, Community Involvement, Growth and Expansion, Young Entrepreneur of the Year Award, Outstanding Employee, Diversity in the Workplace, Social Impact and Nick & Verna Morsky Business Hall of Fame.
Other energy sectors nominees include Western Fiberglass Inc. and Steam-Est Industries, both of which are among the five nominees in the Growth and Expansion category. Steam-Est is also nominated in the Community Involvement category.
The awards will be presented at Southeast College on Oct. 20, where there will be a gala cocktail reception featuring an appetizer bar, wine bar, cocktail bar, and dessert bar. Tickets are $60 each and available here online. Tickets must be purchased by Oct. 13.
0015 Latus Viro

0015 Latus Viro

0054 SIMSA Energy Forum

0054 SIMSA Energy Forum

0053 Kingston Midstream Westspur Alameda

0053 Kingston Midstream Westspur Alameda

0052 Predator Inspections

0052 Predator Inspections

0051 JML Hiring Pumpjack assembly

0051 JML Hiring Pumpjack assembly

0049 Scotsburn Dental soft guitar

0049 Scotsburn Dental soft guitar

0046 City of Estevan This is Estevan

0046 City of Estevan This is Estevan

0043 ALX ten sizes

0043 ALX ten sizes

0039 Summit ESP Saskatchewan lower third

0039 Summit ESP Saskatchewan lower third

0041 DEEP Since 2018 now we are going to build

0041 DEEP Since 2018 now we are going to build

0032 IWS Summer hiring rock trailer music

0022 Grimes winter hiring

0021 OSY Rentals S8 Promo

0018 IWS Hiring Royal Summer

0013 Panther Drilling PO ad 03 top drive rigs

0011

0006 JK Junior

0004 Royal Helium PO Ad 02

9001

0002