Brian Zinchuk is editor and owner of Pipeline Online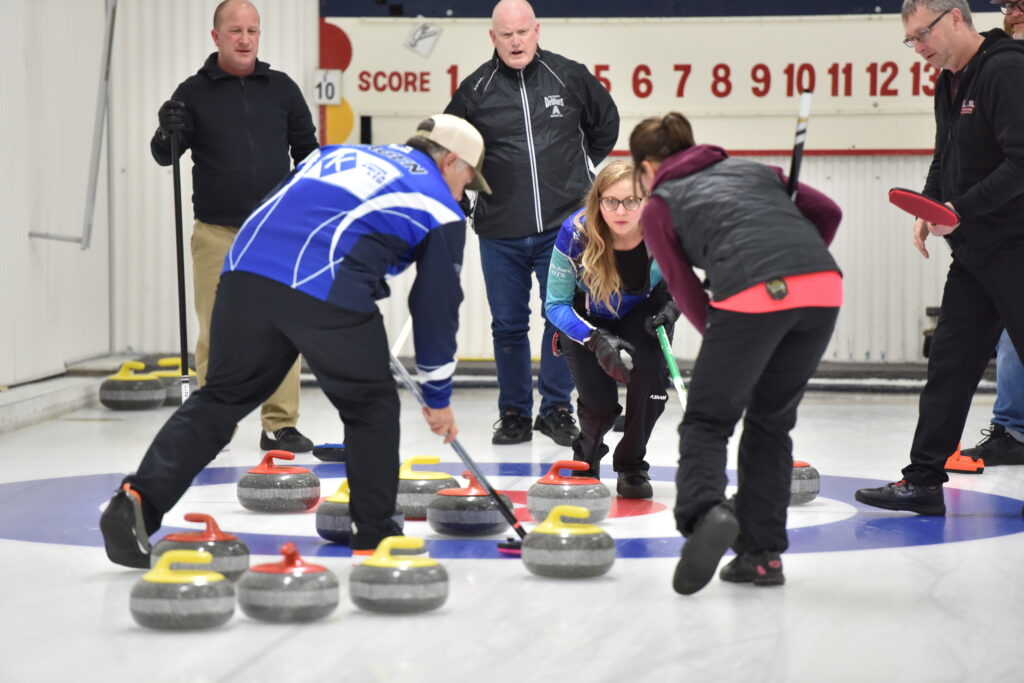 WEYURN – After a year's hiatus due to the COVID-19 pandemic, the Weyburn Oilfield Technical Society Bonspiel is back again this Feb. 4-5.
As of Jan. 25, the event is full, according to Rob Sommerville, one of the organizers.
"She's still a go on February 4th and 5th. And we're at 24 teams, which is a full rink for us. We had one team back out and another one that they're going to sign up, so I think we're going to be alright," he said on Jan. 25.
Like just about every other event, last year the bonspiel was cancelled due to the COVID-19 pandemic.
Sommerville noted they didn't want the bonspiel to fade away. The last event took place in 2020, just before the pandemic took hold.
"We honestly said if we were going to hit 16, we would be happy. We just didn't want to cancel and keep cancelling it, then everyone kind of forgets about it and time moves on. So we said let's put it on. If we had 16 teams, that'll be a goal. At the end of it, we had overwhelming response from everybody."
They will have to follow whatever the public health rules are at the time. That includes requiring all present to be vaccinated or having a negative COVID test 72 hours prior. Rapid antigen tests will be good enough.
"I can't wait for it, to be honest. And everybody kind of feels the same way, too," he said. "Everybody felt like their life has kind of been on hold for such a period of time, to feel a bit of normality is a good feeling. And after a cold January, it makes me feel even better.
0060 Arizona Lithium Lease building

0060 Arizona Lithium Lease building

0059 Southeast College Heavy Equipment Operator

0059 Southeast College Heavy Equipment Operator

0058 Royal Helium Steveville opens anonymous rocket

0058 Royal Helium Steveville opens anonymous rocket

9002 Pipeline Online 30 sec EBEX

9002 Pipeline Online 30 sec EBEX

0055 Smart Power Be Smart with your Power office

0055 Smart Power Be Smart with your Power office

0015 Latus Viro

0015 Latus Viro

0052 Predator Inspections

0052 Predator Inspections

0051 JML Hiring Pumpjack assembly

0051 JML Hiring Pumpjack assembly

0049 Scotsburn Dental soft guitar

0049 Scotsburn Dental soft guitar

0046 City of Estevan This is Estevan

0046 City of Estevan This is Estevan

0043 ALX ten sizes

0043 ALX ten sizes

0039 Summit ESP Saskatchewan lower third

0039 Summit ESP Saskatchewan lower third

0041 DEEP Since 2018 now we are going to build

0041 DEEP Since 2018 now we are going to build

0032 IWS Summer hiring rock trailer music

0022 Grimes winter hiring

0021 OSY Rentals S8 Promo

0018 IWS Hiring Royal Summer

0013 Panther Drilling PO ad 03 top drive rigs

0011

0006 JK Junior

9001

0002