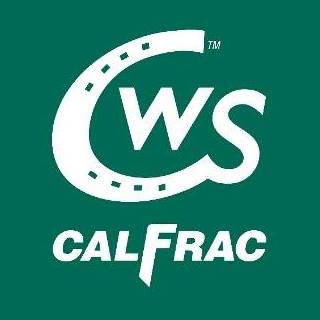 CALGARY — Calfrac Well Services Ltd. says it is suspending any investments in Russia.
The company says despite the fact that the provision of parts and equipment are not restricted by sanctions, it cancelled shipments that were bound for Russia when the country invaded Ukraine.
It has also cancelled any future shipments of parts and equipment into Russia.
Calfrac says its Western-based employees involved with its Russian operations are currently not in Russia.
The company joins a long list of Canadian companies that have suspended operations in Russia in response to the country's war against Ukraine.
Calfrac provides specialized oilfield services to exploration and production companies in Canada, the United States, Argentina and Russia.
This report by The Canadian Press was first published March 29, 2022.
Companies in this story: (TSX:CFW)
The Canadian Press
News from © The Canadian Press, 2022. All rights reserved. This material may not be published, broadcast, rewritten or redistributed.
9002 Pipeline Online 30 sec EBEX

9002 Pipeline Online 30 sec EBEX

0056 OSY Rentals Hockey Draft 2023

0056 OSY Rentals Hockey Draft 2023

0055 Smart Power Be Smart with your Power office

0055 Smart Power Be Smart with your Power office

0015 Latus Viro

0015 Latus Viro

0054 SIMSA Energy Forum

0054 SIMSA Energy Forum

0053 Kingston Midstream Westspur Alameda

0053 Kingston Midstream Westspur Alameda

0052 Predator Inspections

0052 Predator Inspections

0051 JML Hiring Pumpjack assembly

0051 JML Hiring Pumpjack assembly

0049 Scotsburn Dental soft guitar

0049 Scotsburn Dental soft guitar

0046 City of Estevan This is Estevan

0046 City of Estevan This is Estevan

0043 ALX ten sizes

0043 ALX ten sizes

0039 Summit ESP Saskatchewan lower third

0039 Summit ESP Saskatchewan lower third

0041 DEEP Since 2018 now we are going to build

0041 DEEP Since 2018 now we are going to build

0032 IWS Summer hiring rock trailer music

0022 Grimes winter hiring

0021 OSY Rentals S8 Promo

0018 IWS Hiring Royal Summer

0013 Panther Drilling PO ad 03 top drive rigs

0011

0006 JK Junior

0004 Royal Helium PO Ad 02

9001

0002