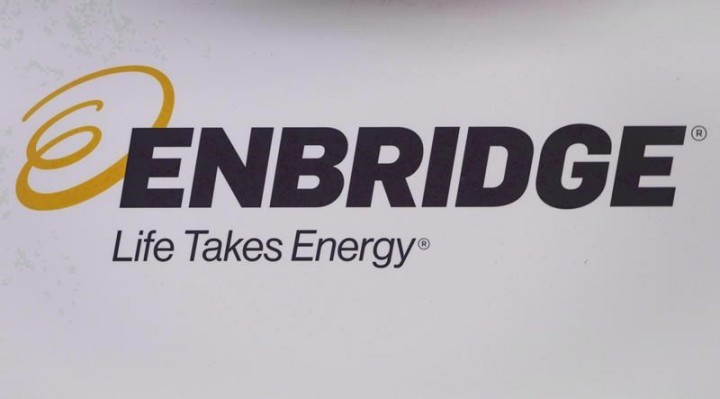 CALGARY — Enbridge Inc. reported a third-quarter profit of $682 million, down from $990 million in the same quarter last year.
The pipeline operator says the profit amounted to 34 cents per share for the quarter ended Sept. 30, down from 49 cents per share a year ago. Operating revenue grew to $11.47 billion compared with $9.11 billion.
On an adjusted basis, Enbridge says it earned 59 cents per share in its latest quarter, up from an adjusted profit of 48 cents per share in the same quarter last year.
Analysts on average had expected an adjusted profit of 57 cents per share, according to financial markets data firm Refinitiv.
Enbridge also announced the appointment of former Aera Energy chief executive Gaurdie Banister and Jane Rowe, vice chair, investments, at the Ontario Teachers' Pension Plan to the company's board of directors.
The pair replace Marcel Coutu and Maureen Kempston Darkes, who stepped down from the board on Nov. 1.
This report by The Canadian Press was first published Nov. 5, 2021.
Companies in this story: (TSX:ENB)
The Canadian Press
News from © The Canadian Press, 2021. All rights reserved. This material may not be published, broadcast, rewritten or redistributed.
0045 WBPC 2023 Bright Colors P

0045 WBPC 2023 Bright Colors P

0044 PTRC CCUS Aquistore

0044 PTRC CCUS Aquistore

0043 ALX ten sizes

0043 ALX ten sizes

0042 Sask Oilfield Services

0042 Sask Oilfield Services

0039 Summit ESP Saskatchewan lower third

0039 Summit ESP Saskatchewan lower third

0041 DEEP Since 2018 now we are going to build

0041 DEEP Since 2018 now we are going to build

0040 Southeast College safety tickets

0040 Southeast College safety tickets

0033 Buffalo Potash Jared Small Footprint

0032 IWS Summer hiring rock trailer music

0029 Latus Viro updated Latus phone

0025 Kendalls

0026 Buffalo Potash Quinton Salt

0023 LC Trucking tractor picker hiring mix

0022 Grimes winter hiring

0021 OSY Rentals S8 Promo

0019 Jerry Mainil Ltd hiring dugout

0018 IWS Hiring Royal Summer

0014 Buffalo Potash What if PO

0013 Panther Drilling PO ad 03 top drive rigs

0011

0006 JK Junior

0004 Royal Helium PO Ad 02

9001

0002