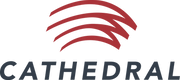 CALGARY — Cathedral Energy Services Ltd. has signed a deal to buy the directional drilling services business of Altitude Energy Partners LLC in an agreement it valued at about US$100 million in cash and shares in a bid to grow its U.S. business.
Altitude, a portfolio company of Black Bay Energy Capital LLC, has significant operations in Texas, most prominently in the Permian Basin.
Under the deal, Cathedral says it will pay nearly US$62.7 million in cash and issue about 67 million shares.
The Calgary-based company says it plans to operate under the Altitude name in the U.S. with the Altitude management team also leading Cathedral's existing U.S. directional drilling business.
Lee Harns, the current president and CEO of Altitude, will remain as president of the business unit.
The deal will also see J.R. Boyles, a director and founder of Altitude, appointed to Cathedral's board of directors.
This report by The Canadian Press was first published July 4, 2022.
Companies in this story: (TSX:CET)
The Canadian Press
News from © The Canadian Press, 2022. All rights reserved. This material may not be published, broadcast, rewritten or redistributed.
0045 WBPC 2023 Bright Colors P

0045 WBPC 2023 Bright Colors P

0044 PTRC CCUS Aquistore

0044 PTRC CCUS Aquistore

0043 ALX ten sizes

0043 ALX ten sizes

0042 Sask Oilfield Services

0042 Sask Oilfield Services

0039 Summit ESP Saskatchewan lower third

0039 Summit ESP Saskatchewan lower third

0041 DEEP Since 2018 now we are going to build

0041 DEEP Since 2018 now we are going to build

0040 Southeast College safety tickets

0040 Southeast College safety tickets

0036 Prairie Lithium - Chad Glemser 30 Sec

0033 Buffalo Potash Jared Small Footprint

0032 IWS Summer hiring rock trailer music

0029 Latus Viro updated Latus phone

0025 Kendalls

0026 Buffalo Potash Quinton Salt

0023 LC Trucking tractor picker hiring mix

0022 Grimes winter hiring

0021 OSY Rentals S8 Promo

0019 Jerry Mainil Ltd hiring dugout

0018 IWS Hiring Royal Summer

0014 Buffalo Potash What if PO

0013 Panther Drilling PO ad 03 top drive rigs

0011

0006 JK Junior

0004 Royal Helium PO Ad 02

9001

0002