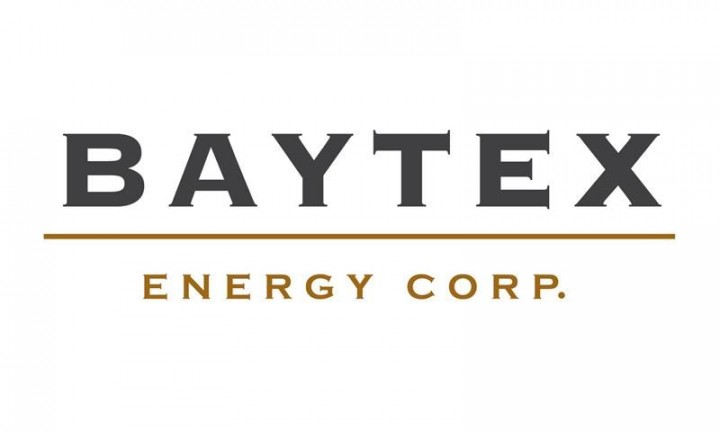 CALGARY — Baytex Energy Corp. says it earned $563 million and continued to pay down debt in the fourth quarter of 2021 against the backdrop of surging oil and gas prices.
The Calgary-based company says its earnings increased to $1 per share, up from $32.7 million or six cents per share in third quarter and $221 million or 39 cents per share in the fourth quarter of 2020.
Baytex says its revenue from petroleum and natural gas sales during the three months ended Dec. 31 amounted to $552 million, up from $234 million in the previous year's quarter.
The oil and gas producer says its production during the fourth quarter averaged 80,789 barrels of oil equivalent per day, compared with 70,475 in the fourth quarter of 2020.
Baytex says it has reduced its net debt level by approximately $1.1 billion over the past three-and-a-half years, and expects to hit its target of $1.2 billion in net debt during the second quarter of 2022.
The company says as a result, for 2022 it will allocate about 25 per cent of its annual free cash flow to direct shareholder returns and will also implement a share buyback program in the second quarter.
This report by The Canadian Press was first published Feb. 24, 2022.
Companies in this story: (TSX:BTE)
The Canadian Press
News from © The Canadian Press, 2022. All rights reserved. This material may not be published, broadcast, rewritten or redistributed.
0060 Arizona Lithium Lease building

0060 Arizona Lithium Lease building

0059 Southeast College Heavy Equipment Operator

0059 Southeast College Heavy Equipment Operator

0058 Royal Helium Steveville opens anonymous rocket

0058 Royal Helium Steveville opens anonymous rocket

9002 Pipeline Online 30 sec EBEX

9002 Pipeline Online 30 sec EBEX

0055 Smart Power Be Smart with your Power office

0055 Smart Power Be Smart with your Power office

0015 Latus Viro

0015 Latus Viro

0052 Predator Inspections

0052 Predator Inspections

0051 JML Hiring Pumpjack assembly

0051 JML Hiring Pumpjack assembly

0049 Scotsburn Dental soft guitar

0049 Scotsburn Dental soft guitar

0046 City of Estevan This is Estevan

0046 City of Estevan This is Estevan

0043 ALX ten sizes

0043 ALX ten sizes

0039 Summit ESP Saskatchewan lower third

0039 Summit ESP Saskatchewan lower third

0041 DEEP Since 2018 now we are going to build

0041 DEEP Since 2018 now we are going to build

0032 IWS Summer hiring rock trailer music

0022 Grimes winter hiring

0021 OSY Rentals S8 Promo

0018 IWS Hiring Royal Summer

0013 Panther Drilling PO ad 03 top drive rigs

0011

0006 JK Junior

9001

0002