Brian Zinchuk is editor and owner of Pipeline Online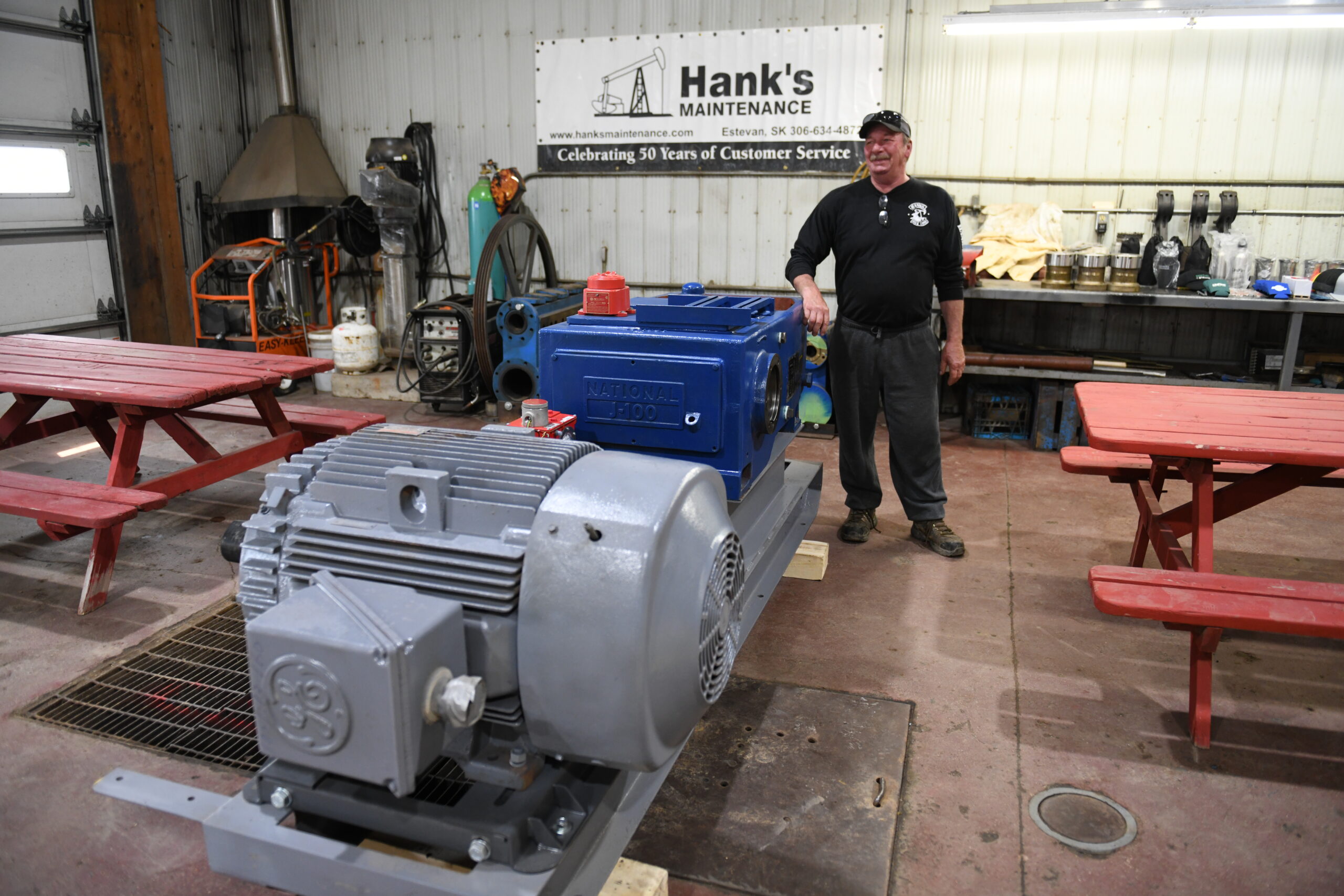 ESTEVAN – Tis the season to pull out the barbecue, throw on some burgers and sausages and hold an open house.
For Estevan-based Hank's Maintenance, that took place on Thursday, May 18.
Robin Holma, general manager, said they were looking to highlight "everything we do, as far as kind of a wide range of things that I don't think people are fully aware of, from our pumpjack maintenance, pump maintenance, machine shop, welding shop, mechanic shop. We host a large inventory of parts for pumpjacks and pumps."
That includes water disposal injection pumps, including horizontal pumping systems, positive displacement pumps, triplexes and quinplexes.
"It's good and steady," he said, when asked about how things are going. "We're gearing up for a busy summer."
Part of that was the recent addition of a new machinist.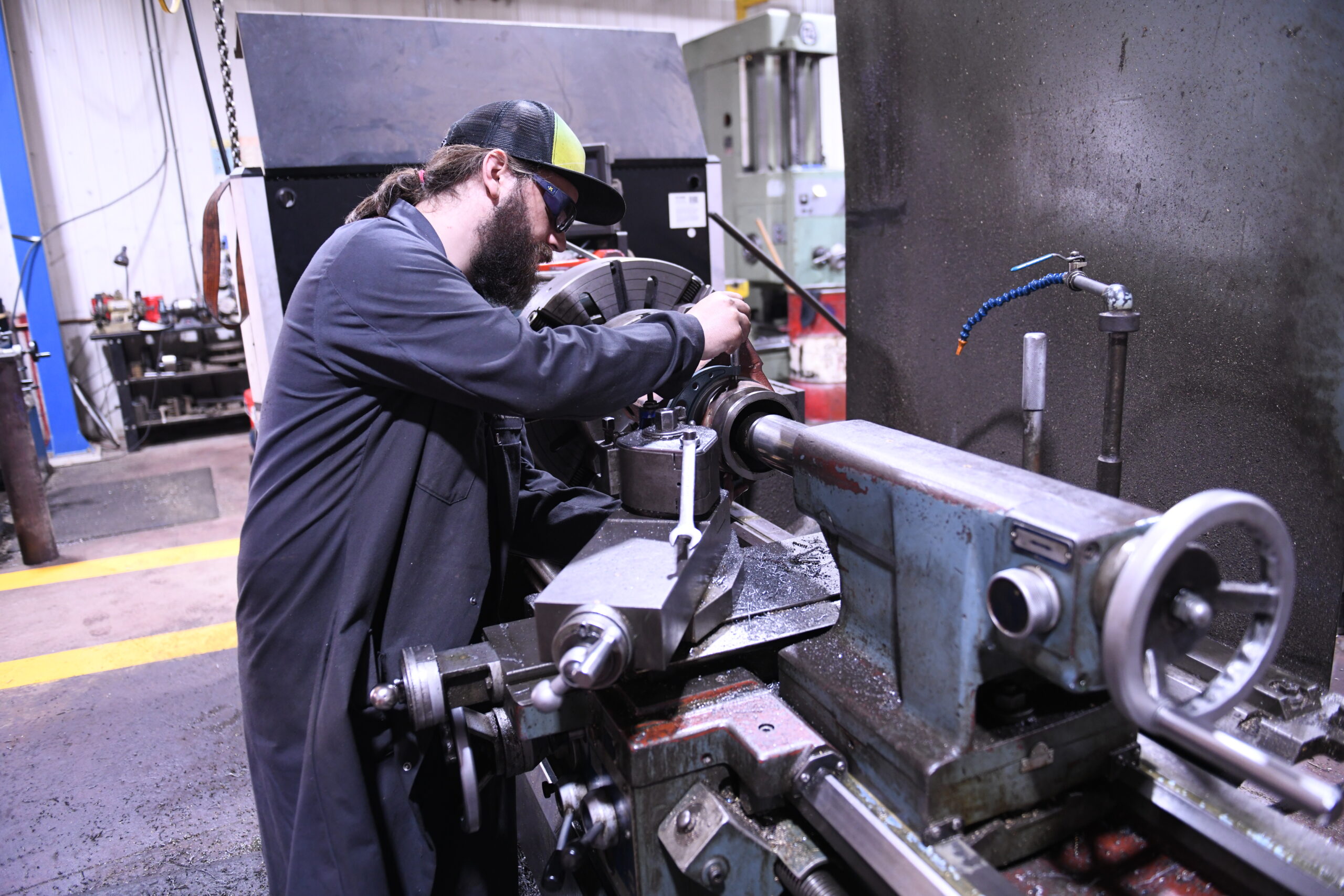 The past winter saw an upswing from previous years. Holma said the increased oil price was the main factor.
They're lucky in that Hank's doesn't depend much on drilling activity, as their work is focused on maintenance.
Asked how they survived the COVID-19 pandemic, Holma said, "We did okay. We maintained. And we didn't lay anybody off. We didn't juggle people around. We were lucky to keep everybody."
The company has 26 staff members.
Hank's has been in business for 55 years now. They've got six three tonnes, three 1.5 tonnes, and a couple one tonnes in the fleet. Most are equipped with pickers.
Holma noted there is increased interest in American-made pumpjacks. But they offer rebuild components for all models. Wrist pins, saddles and bridles are typical items that need replacement.
As long as a jack is well maintained, they can last for decades. But the trend has been been larger and larger jacks, he noted.
0015 Latus Viro

0015 Latus Viro

0054 SIMSA Energy Forum

0054 SIMSA Energy Forum

0053 Kingston Midstream Westspur Alameda

0053 Kingston Midstream Westspur Alameda

0052 Predator Inspections

0052 Predator Inspections

0051 JML Hiring Pumpjack assembly

0051 JML Hiring Pumpjack assembly

0049 Scotsburn Dental soft guitar

0049 Scotsburn Dental soft guitar

0046 City of Estevan This is Estevan

0046 City of Estevan This is Estevan

0043 ALX ten sizes

0043 ALX ten sizes

0039 Summit ESP Saskatchewan lower third

0039 Summit ESP Saskatchewan lower third

0041 DEEP Since 2018 now we are going to build

0041 DEEP Since 2018 now we are going to build

0032 IWS Summer hiring rock trailer music

0022 Grimes winter hiring

0021 OSY Rentals S8 Promo

0018 IWS Hiring Royal Summer

0013 Panther Drilling PO ad 03 top drive rigs

0011

0006 JK Junior

0004 Royal Helium PO Ad 02

9001

0002