Brian Zinchuk is editor and owner of Pipeline Online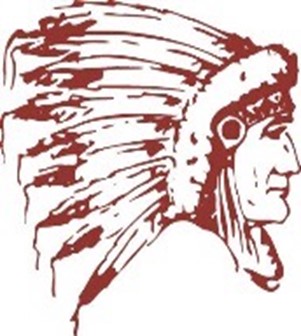 SASKATOON – When it comes to being a "nation within a nation," the executive of the Federation of Sovereign Indigenous Nations (FSIN) has something to say about that. And they have some experience as a nation within a nation, too.
The FSIN views Premier Scott Moe's plan on protecting the province's constitutional rights "as a direct threat to First Nations inherent and Treaty rights as recognized and affirmed in Section 35 of the Constitution," according to an Oct. 12 release. That release implied the FSIN would get involved legally.
"First Nations are not surprised with the province's lack of consultation and accommodation when it comes to the development of laws, regulations, and policies imposed upon us, especially when it impacts our inherent, Treaty and constitutional rights. It Is clear that the government failed in its fiduciary obligations it owed to First Nations, and our people have always maintained that the lands and waters were never relinquished under Treaty. First Nations continue to be excluded from discussions related to the natural resources, just as we were in 1930 when they wrongfully imposed the Natural Resources Transfer Agreement," said Chief Bobby Cameron of the Federation of Sovereign Indigenous Nations.
On October 11, 2022, Premier Moe released a white paper during an event, hosted by the Battlefords and District Chamber of Commerce, claiming that the federal government's environmental policies would cost the province $111-billion over 12 years.
0037 TED_DEEP_30_

0036 Prairie Lithium - Chad Glemser 30 Sec

0035 TED - Whitecap

0034 TED_NA Helium 2021

0033 Buffalo Potash Jared Small Footprint

0032 IWS Summer hiring rock trailer music

0029 Latus Viro updated Latus phone

0027 TED_NA Helium 2021_30

0025 Kendalls

0026 Buffalo Potash Quinton Salt

0023 LC Trucking tractor picker hiring mix

0022 Grimes winter hiring

0021 OSY Rentals S8 Promo

0019 Jerry Mainil Ltd hiring dugout

0018 IWS Hiring Royal Summer

0014 Buffalo Potash What if PO

0013 Panther Drilling PO ad 03 top drive rigs

0011

0006 JK Junior

0004 Royal Helium PO Ad 02

9001

0002
The white paper details how nine different federal policies and programs focused on climate change will impact Saskatchewan. The provincial government is looking to introduce legislation which will advance Saskatchewan's constitutional authority and autonomy within Canada, something Moe has referred to as "A nation within a nation."
The white paper asserts that the federal government continues to interfere with the province's jurisdiction over natural resources. "From the earliest days of Saskatchewan's formation as a province until now, federal policies and actions have made the control of our natural resource rights fluid and at times unclear. The current government through back-door environmental policy, has intruded into this space, reviving the natural resource question once again," the white paper said.
"Yet, First Nations have always maintained that they never relinquished their rights to the natural resources on their lands and the province has never fully considered the environmental impacts on First Nations," the release said.
"Premier Moe talks about the constitutional rights of the province, yet he and his government continually ignore First Nations' inherent and Treaty rights, as well as our Section 35 constitutional rights. First Nations do not know what the effects of this plan will be because we were not even provided with any information on this plan.
"Climate change is real, and we all know that First Nations in the north will be impacted before everyone else. When the province ignores its constitutional obligations to consult on such important policies, First Nations have no choice but to consider their legal options. The Premier must do better and he must address his obligations to First Nations before he develops plans that will no doubt impact our Nation," said Vice Chief Heather Bear.
0037 TED_DEEP_30_

0036 Prairie Lithium - Chad Glemser 30 Sec

0035 TED - Whitecap

0034 TED_NA Helium 2021

0033 Buffalo Potash Jared Small Footprint

0032 IWS Summer hiring rock trailer music

0029 Latus Viro updated Latus phone

0027 TED_NA Helium 2021_30

0025 Kendalls

0026 Buffalo Potash Quinton Salt

0023 LC Trucking tractor picker hiring mix

0022 Grimes winter hiring

0021 OSY Rentals S8 Promo

0019 Jerry Mainil Ltd hiring dugout

0018 IWS Hiring Royal Summer

0014 Buffalo Potash What if PO

0013 Panther Drilling PO ad 03 top drive rigs

0011

0006 JK Junior

0004 Royal Helium PO Ad 02

9001

0002