REGINA – On Nov. 10, Regina City Council officially approved an offer Federated Co-operatives Limited (FCL) to purchase land immediately north of the Co-op Refinery Complex (CRC). The 222 hectares are intended for the construction of a renewable diesel plant.
FCL said in a release that construction of the new plant is still subject to market conditions and securing necessary government approvals and support. However, the $5.48 million land purchase option is an integral step towards the construction of the plant.
"This project will play a vital role in our transition to the low carbon economy," said Scott Banda, CEO of FCL, in a release. "Renewable diesel will provide our local Co-ops with the ability to sustainably support Western Canada's fuel needs well into the future, while ensuring our co-operative has another viable solution to meet our regulatory obligations. We thank Mayor Masters and Regina City Council for recognizing the benefits of this project, for the City, for FCL and for Western Canada."
Patrick Bergermann, associate vice president of energy roadmap at FCL spoke to Pipeline Online on Nov. 12.
The price tag of the facility is yet to be determined, Bergermann said. "We've got several different design options that are in front of us. We expect, ultimately, this project is going to cost us north of a billion dollars to move forward. So, it just depends a little bit on size and scale of the assets and how that relates to what's ultimately published from CG2 (Canada Gazette Part 2). But we definitely expect that the expenditure is going to be north of a billion dollars, just capital alone."
That, in turn would be double the dollar value of recent carbon capture initiatives announced by FCL in October (see below).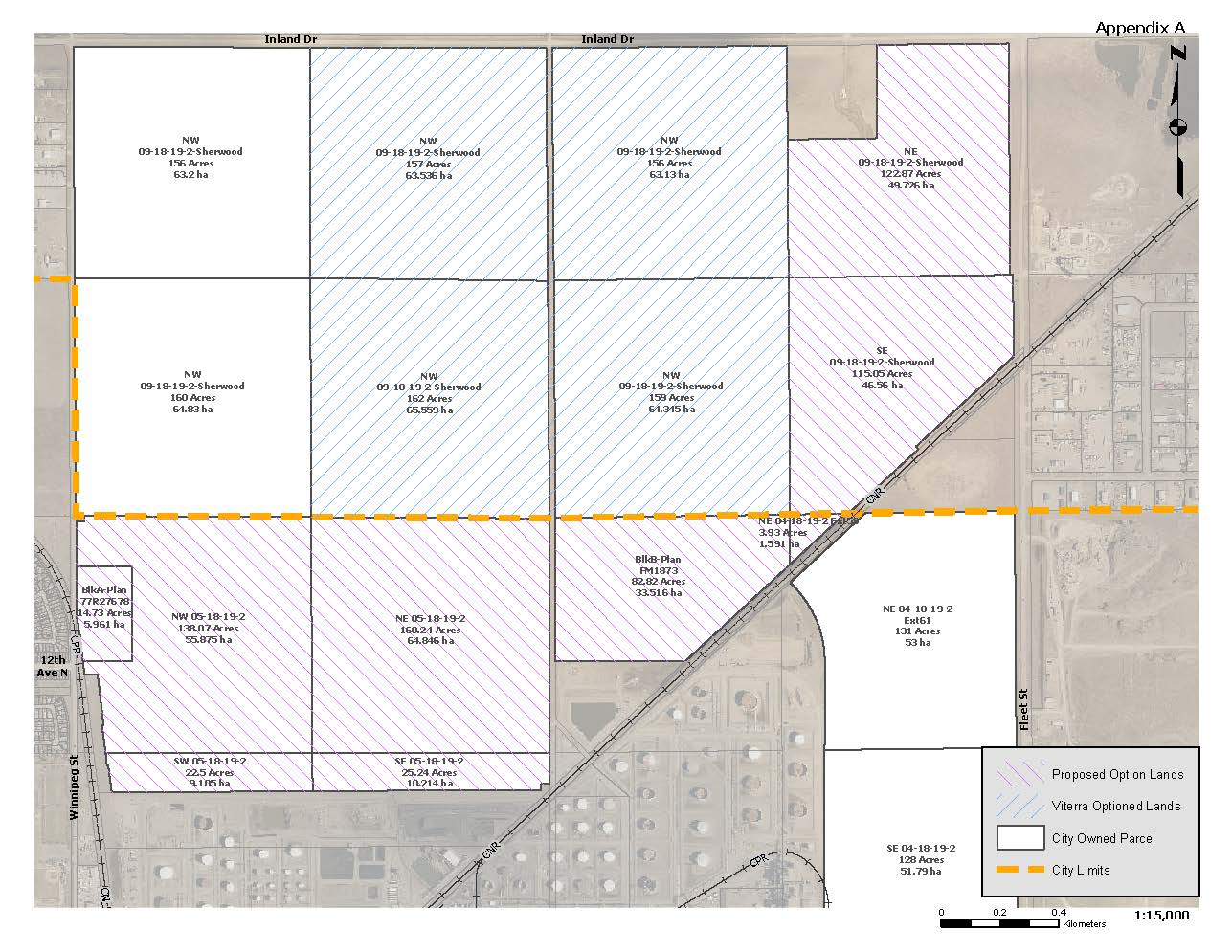 Clean Fuel Standard a driving force
Bergermann referred to expected new regulations from the federal government which will tie into the new Clean Fuel Standard (CFS), a federal environmental initiative which seeks to "reduce emissions, accelerate the use of clean technologies and fuels, and create good jobs in a diversified economy."
"The Clean Fuel Standard will require liquid fuel (gasoline, diesel, home heating oil) suppliers to gradually reduce the carbon intensity of the fuels they produce and sell for use in Canada over time, leading to a decrease of approximately 13 per cent (below 2016 levels) in the carbon intensity of our liquid fuels used in Canada by 2030," noted the federal government website explaining the CFS.
Asked how significant the Clean Fuel Standard is to the project, and whether it would go ahead if there was no clean fuel standard, Bergermann replied, "The Clean Fuel Standard is very significant for this project. No question. The economics of doing renewable diesel are very much dependent upon regulatory frameworks. So that's a big part of the driver behind the reason for moving ahead."
0040 Southeast College safety tickets

0040 Southeast College safety tickets

0036 Prairie Lithium - Chad Glemser 30 Sec

0033 Buffalo Potash Jared Small Footprint

0032 IWS Summer hiring rock trailer music

0029 Latus Viro updated Latus phone

0025 Kendalls

0026 Buffalo Potash Quinton Salt

0023 LC Trucking tractor picker hiring mix

0022 Grimes winter hiring

0021 OSY Rentals S8 Promo

0019 Jerry Mainil Ltd hiring dugout

0018 IWS Hiring Royal Summer

0014 Buffalo Potash What if PO

0013 Panther Drilling PO ad 03 top drive rigs

0011

0006 JK Junior

0004 Royal Helium PO Ad 02

9001

0002
Carbon capture
"The carbon tax, itself, is perhaps less of a factor than the actual Clean Fuels standards, themselves," Bergermann said.
"We expect that if we move forward with the project as envisioned, that will have a path to net-zero with the facility prior to 2050."
The product to be produced is hydrotreated renewable diesel, or HRD. When asked about potential carbon capture for the facility, Bergermann said, "We know that for HRD production, we will require hydrogen as part of that process. And the intention would be that we would have CCS on any of the hydrogen production that's coming online as a part of this. So yes, we would definitely expect to have this project tied into the planned carbon capture efforts of the organization."
In October, FCL and Whitecap Resources announced a memorandum of understanding which would see FCL capture up to 500,000 tonnes of carbon dioxide per year from its Regina Refinery Complex and Belle Plaine ethanol complex. Whitecap would pipeline it to the Weyburn Unit and utilize it in enhanced oil recovery. There, the CO2 would eventually be permanently stored underground. At the time of the announcement, Whitecap noted they were talking to three other companies, and up to two million tonnes of CO2 per year could be captured and pipelined as part of that program.
Bergermann said carbon dioxide captured as part of this renewable diesel facility would be would be this would be over and above so the 500,000 tonnes of CO2 to be captured from their existing operations today. He did not have a number for how much CO2 the renewable diesel plant would produce.
Capacity
As for production capacity, he said, "At this point in time, we're envisioning a 15,000 barrel per day facility. Of course, some of that is still subject to review after we get some clarity from Canada Gazette 2 and the lifecycle analysis model.
"If we were using pure canola oil for our full feedstock needs, that would equate to about 2 million metric tons of canola seed crush, per year."
They are not, however, planning a crush facility. They will be using feedstock from other canola crush facilities.
"The announcement was just for renewable diesel production. So we will be looking at utilizing canola oil as a feedstock, of course," he said. "We'd be looking to partner with others in industry who would serve that (crushing) function."
With several recent announcements of new or expanded canola crush facilities, is there going to be enough canola supply? Bergermann replied, "There's certainly more than enough canola, yes. The existing use patterns of canola, there's a fair amount of raw canola seed that gets exported by the country out to other markets, primarily Asian countries, and the canola Council of Canada has often stated the desire to have more value added to those crops at home, rather than simply exported as raw seed. So we believe an initiative like this will help to that end."
With higher canola demand, will higher canola prices hurt the feasibility of this project?
Bergermann said, "We certainly anticipate that vegetable oil demand is going to continue to have new pressure on it because of renewable fuels. That's going to be good news, if you're a Western Canadian farmer, I believe. And we're fortunate. It's one of the unique things about Co-op, is that we actually work with local farmers on many aspects of their farm, whether it's Co-op agronomists that are out helping with selections of canola seed choices or fertilizers or crop protection products.
0040 Southeast College safety tickets

0040 Southeast College safety tickets

0036 Prairie Lithium - Chad Glemser 30 Sec

0033 Buffalo Potash Jared Small Footprint

0032 IWS Summer hiring rock trailer music

0029 Latus Viro updated Latus phone

0025 Kendalls

0026 Buffalo Potash Quinton Salt

0023 LC Trucking tractor picker hiring mix

0022 Grimes winter hiring

0021 OSY Rentals S8 Promo

0019 Jerry Mainil Ltd hiring dugout

0018 IWS Hiring Royal Summer

0014 Buffalo Potash What if PO

0013 Panther Drilling PO ad 03 top drive rigs

0011

0006 JK Junior

0004 Royal Helium PO Ad 02

9001

0002
"We see some great opportunities here to add value back to the western Canadian economy."
The construction of a renewable diesel plant will create approximately $1.85 billion in economic activity through job creation and construction spinoffs. Once operational, the plant will employ up to 150 people and utilize primarily locally grown Canola as its main production feedstock. This will, in turn, provide additional economic opportunities for Regina residents and local agricultural producers.
Farm for food or fuel?
When asked if farmland should be used to grow food instead of fuel, he replied, "Yeah, that's certainly one of the debates that goes on within the industry. I don't think it has to be an either/or equation. There's definitely a lot of opportunity to have food and fuel as part of this production. (There are) lots of innovation opportunities around canola meals and proteins yet that the industry hasn't fully explored.
"The primary use of canola meal today is in dairy feed, cattle feed. And I think the industry has a great opportunity in front of it given the change to more plant protein in people's diets, to actually pursue some of those opportunities with canola proteins that haven't been unlocked in the past. There certainly continues to be innovations around canola growing practices that have led to yield growth over the last several years. We expect that trend to continue, as does the Canola Council of Canada. So, with yield gains, I think we it doesn't need to be an either/or situation."
Timelines
FCL plans to have the renewable diesel facility operational by 2027. Securing this land option allows for the organization to begin formally assessing the project from a feasibility, engineering, and regulatory standpoint. An official decision on the facility's construction will follow as the assessment phase of the project progresses.
FCL is moving from pre-front-end engineering and design (FEED) stage to FEED in 2022. Environment and Climate Change Canada's aforementioned anticipated regulatory changes are expected late this fall or early winter, which will impact their decisions. "We expect to move to FEED stage in early 2022. We plan to move to detailed engineering, then towards the end of 2022, and ultimately, putting shovels in the ground at the end of 2023," Bergermann said.
Labour
Those timelines put it around the same time as FCL's own planned carbon capture projects, as well as possibly other carbon capture projects in the area which would likely be built concurrently. Bergermann said they've "had some robust discussions internally" about whether there would be enough labour and industrial capacity to build all that at the same time. Alberta also has a lot of announced projects, he pointed out. "This is going to definitely lead to some crunch of labor, and that's a factor that we've put into our analysis. We don't believe that it's going to put the brakes on the project for us."
The production asset, itself, will be set up very similar to FCL's ethanol facility at Belle Plaine which produces pure ethanol, which is then blended at the refinery in Regina. Bergermann said the renewable diesel will be set up in a similar way.
"If there's a market need, or a market drive for pure renewable diesel, we'll have the opportunity to pursue that. I think it's more likely that these will come through, especially in the short term, as blends with regular fossil diesel for the foreseeable future."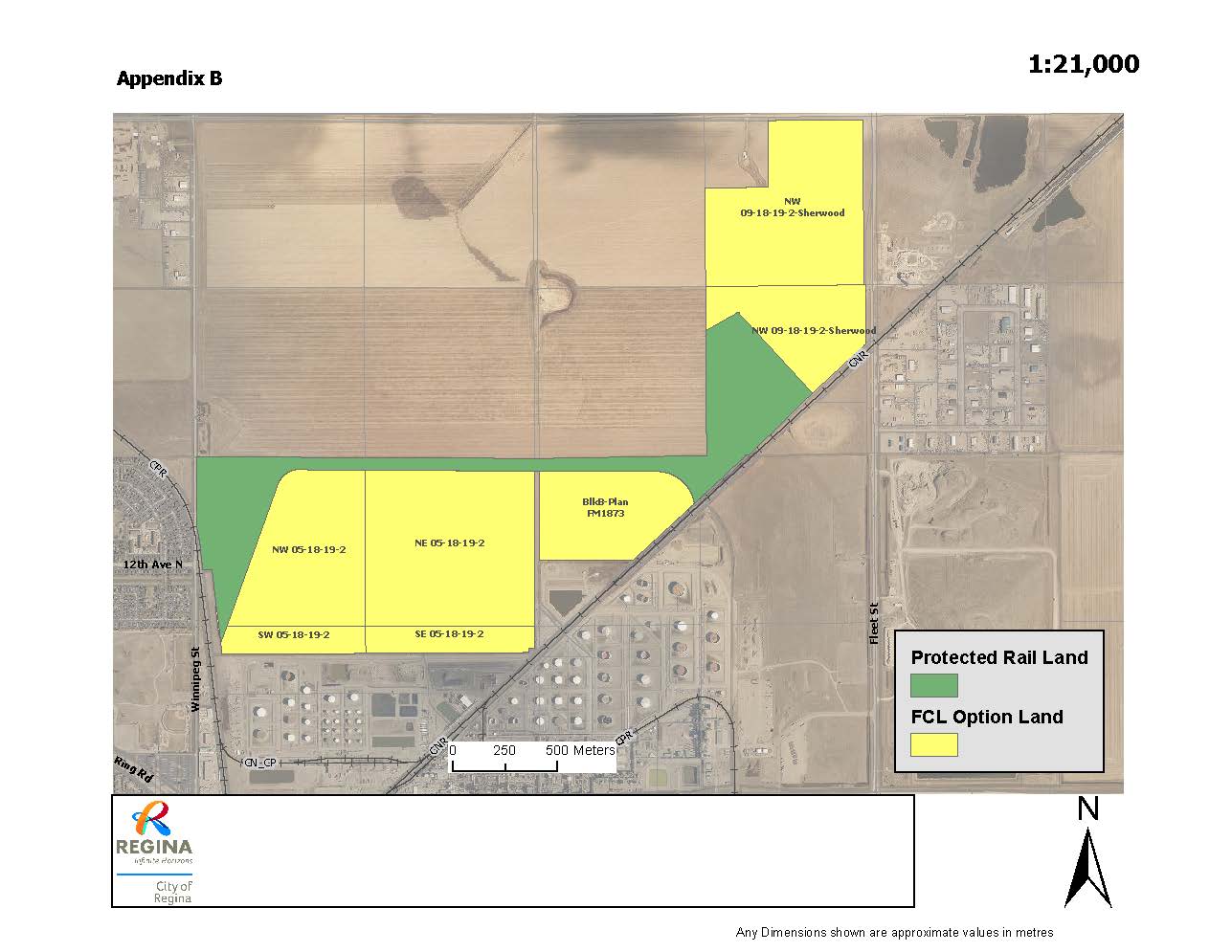 Rail line relocation
Currently, a rail line runs northeast/southwest between the refinery and the new property.
"There's some adjustments to the rail line that are planned by the City of Regina," Bergermann said. There are protected parcels the City will retain because of rail relocation plans. "We've asked that whatever lands the city does not require as part of the rail relocation plan, that ultimately, we have the opportunity to secure those lands as well, if needed.
"With the adjustment of the rail lines, if they go forward as planned, our parcel will be south of the rail relocation lines."
Renewable diesel vs biodiesel
This facility will produce renewable diesel, which is not the same as biodiesel. Bergermann explained, "One of the interesting things with hydrogenated renewable diesel is that you can actually replace full litre-for-litre pure HRD from fossil diesel. So, it's a little different than ethanol in that way, that (with) ethanol, you run into blend walls that you can have performance considerations, whereas HRD, you can fully substitute for fossil diesel and not have any performance concerns with your equipment or with your engine. It does boil down somewhat to economics, then.
"Biodiesel would have a different process to it and does actually have some limitations on the volumes that can be blended."
Regina reaction
"This major project is a tremendous opportunity for both the sustainability and the economic goals of our city," said Regina Mayor Sandra Masters. "By approving this land option, council is further signalling that Regina is a place for investment. We are so pleased to have partners like FCL that want to invest locally and that choose to combine their long-term strategic goals with the future prosperity of our city."
0040 Southeast College safety tickets

0040 Southeast College safety tickets

0036 Prairie Lithium - Chad Glemser 30 Sec

0033 Buffalo Potash Jared Small Footprint

0032 IWS Summer hiring rock trailer music

0029 Latus Viro updated Latus phone

0025 Kendalls

0026 Buffalo Potash Quinton Salt

0023 LC Trucking tractor picker hiring mix

0022 Grimes winter hiring

0021 OSY Rentals S8 Promo

0019 Jerry Mainil Ltd hiring dugout

0018 IWS Hiring Royal Summer

0014 Buffalo Potash What if PO

0013 Panther Drilling PO ad 03 top drive rigs

0011

0006 JK Junior

0004 Royal Helium PO Ad 02

9001

0002