Brian Zinchuk is editor and owner of Pipeline Online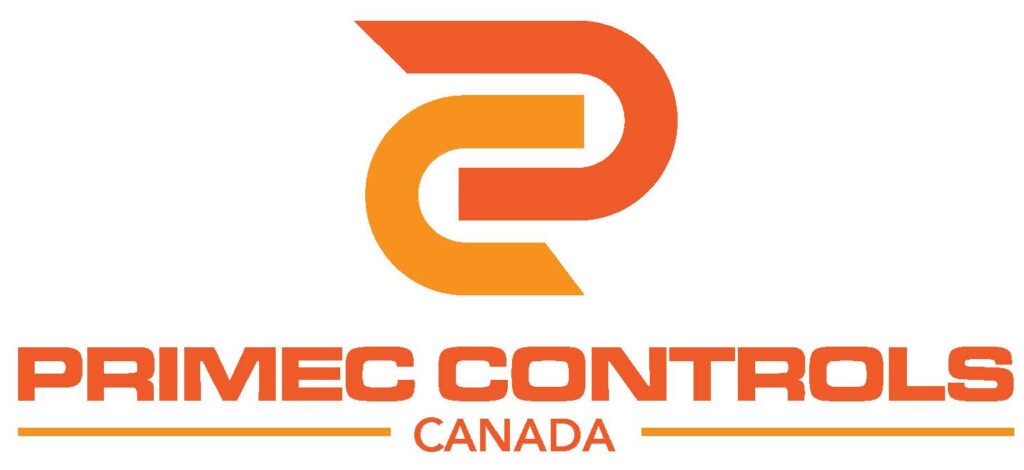 ESTEVAN – Changing your company's name after operating 55 years under that title is not an easy decision. Indeed, it took roughly five years to come to that point.
But on Nov. 22, Estevan Meter Services and its sister companies Virden Meter Services and Apollo Electric & Controls announced they would be uniting under one new name and entity. Effective Jan. 1, 2023, they will be known as PRIMEC Controls Corporation, and will be branded as PRIMEC Controls Canada.

That's according to president Doug Martens, who spoke to Pipeline Online on Nov. 22. It will be the same people, same service, same management and same ownership.
The name PRIMEC came from their recently launched North Dakota sister company, PRIMEC Controls LLC. PRIMEC, itself, is an acronym. It stands for Programming, Relief valves and repairs, Instrumentation, Measurement, Electrical and Combustion – basically a list of their primary lines of business.
"It worked out very well," Martens said of their choice of PRIMEC. As an acronym and essentially a new word, there were no hurdles in getting a website URL or issues with business registration.
The unification isn't just in name, but in operations, as well. The three companies were operated as separate entities, with separate ownership structures, accounting, and memberships in entities like ComplyWorks.
There were many cases where Estevan Meter, Virden Meter and Apollo Electric would all be submitting invoices to the same client. This will allow those clients to streamline their vendor lists. The unification simplifies invoicing for their clients, but also simplifies things internally.
"It's gotten cumbersome. Our internal company transactions on a monthly basis are a stack of paper an inch or two thick that we have to process. We've got three accounting programs, they're all the same program, but three accounting program environments, if you will.
"We have three insurance policies, we have three Avetta accounts, three ComplyWorks accounts, three ISNetworld accounts, three corporate annual returns, three accounting audits, too."
North Dakota's PRIMEC Controls LLC will remain a separate entity.
0037 TED_DEEP_30_

0036 Prairie Lithium - Chad Glemser 30 Sec

0035 TED - Whitecap

0034 TED_NA Helium 2021

0033 Buffalo Potash Jared Small Footprint

0032 IWS Summer hiring rock trailer music

0029 Latus Viro updated Latus phone

0027 TED_NA Helium 2021_30

0025 Kendalls

0026 Buffalo Potash Quinton Salt

0023 LC Trucking tractor picker hiring mix

0022 Grimes winter hiring

0021 OSY Rentals S8 Promo

0019 Jerry Mainil Ltd hiring dugout

0018 IWS Hiring Royal Summer

0014 Buffalo Potash What if PO

0013 Panther Drilling PO ad 03 top drive rigs

0011

0006 JK Junior

0004 Royal Helium PO Ad 02

9001

0002
Future planning
Martens noted that succession planning is another part of the unification. It will allow some partners to exit and younger partners to buy shares in the company and join the ownership group. When Virden Meter and then Apollo Electric were formed, part of the ownership of those entities was separate from the Estevan Meter group. Mark Kessler at Virden Meter brought local ownership in that situation, and at Apollo, Trevor Dutka and Jim Schlamp were the two partners heading up that venture. They are now being brought into the larger ownership group.
Martens said, "We are creating an entity that shareholders can enter and exit, and the entity grows on. I think the success of our company is partly because we've been around for 55 years. And it's also because we've executed well for our clients. We've been a consistent provider for a long time."
This is not, however, being done with the intention of being acquired by another company.
"That's not why we did it. We could have easily sold all three entities," he said, but that was not their intention. "Actually, quite the opposite, it's a segue to growth."
And that growth has been taking them beyond their southeast Saskatchewan home.
"We've outgrown our name a long time ago. We are doing business throughout Saskatchewan and Manitoba. And we are doing some business in Alberta," Martens said. "We're going to look to grow the brand as well. Part of that is our relationship with Sensia. We are a Sensia channel partner."
He suggested a possible future expansion to southwest or west central Saskatchewan. And there could be opportunities in other industries, such as potash.
There are a lot of Estevan Meter logos around the region, with sponsorships ranging from rinks and Zambonis to golf benches. Notably, a large number of the sound deadening tiles high in the ceiling of Affinity Place bear the Estevan Meter logo. Martens said those will be changed out gradually over time as contracts come due. But items like their work trucks and trailers will be updated in short order.
0037 TED_DEEP_30_

0036 Prairie Lithium - Chad Glemser 30 Sec

0035 TED - Whitecap

0034 TED_NA Helium 2021

0033 Buffalo Potash Jared Small Footprint

0032 IWS Summer hiring rock trailer music

0029 Latus Viro updated Latus phone

0027 TED_NA Helium 2021_30

0025 Kendalls

0026 Buffalo Potash Quinton Salt

0023 LC Trucking tractor picker hiring mix

0022 Grimes winter hiring

0021 OSY Rentals S8 Promo

0019 Jerry Mainil Ltd hiring dugout

0018 IWS Hiring Royal Summer

0014 Buffalo Potash What if PO

0013 Panther Drilling PO ad 03 top drive rigs

0011

0006 JK Junior

0004 Royal Helium PO Ad 02

9001

0002