Brian Zinchuk is editor and owner of Pipeline Online
If you work in the oilpatch, you're going to get stuck. If you haven't yet, you're not trying hard enough.
Energy Safety Canada (ESC) announced on June 15 the publication of the fourth edition of the Vehicle Recovery Guideline.
This guideline has been written to provide operators of light and medium duty vehicles with guidelines to avoid injury and damage when recovering vehicles. The information does not cover towing or hauling vehicles for any duration. The recommendations were created to prevent the most common mistakes in attempting vehicle recovery.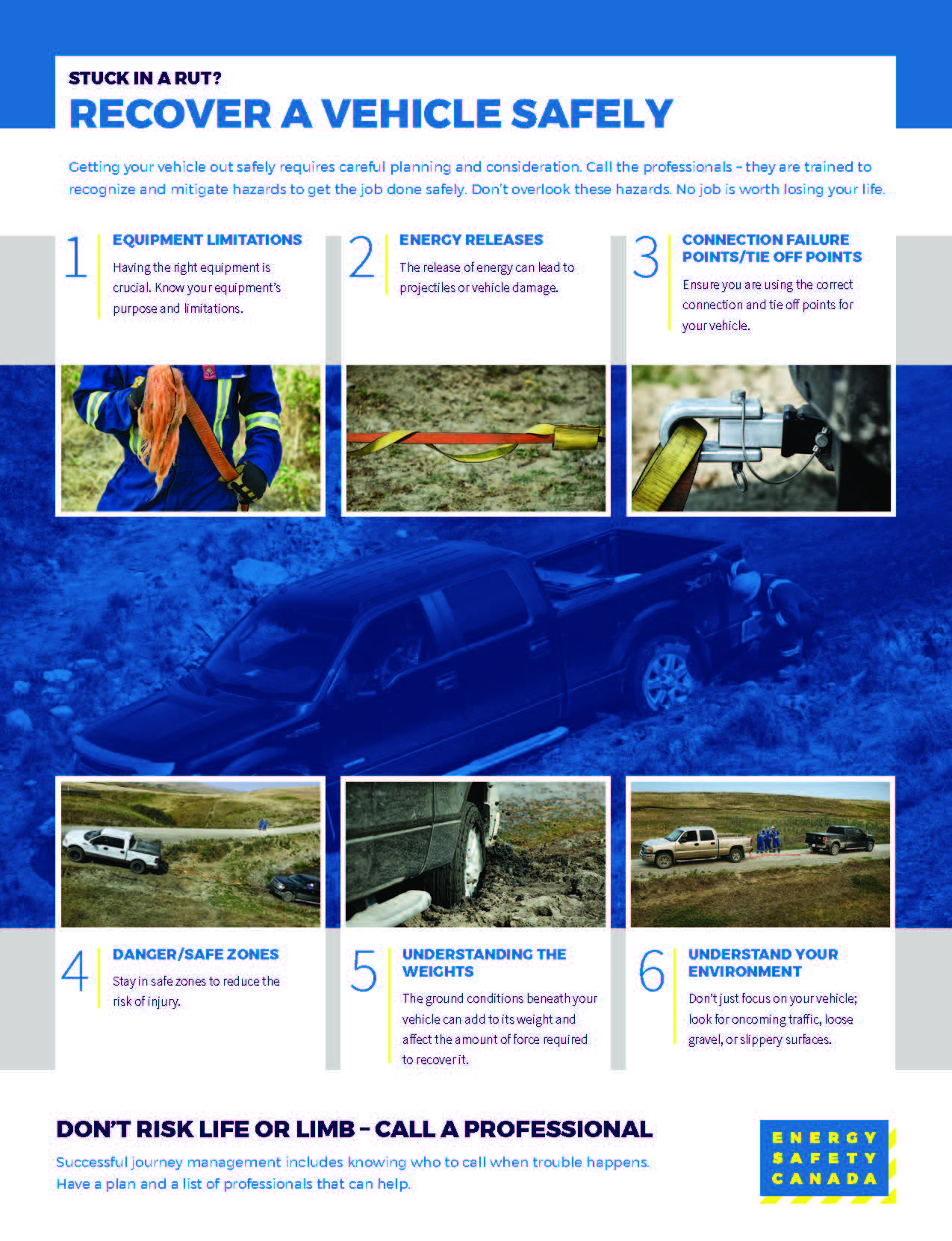 0015 Latus Viro

0015 Latus Viro

0054 SIMSA Energy Forum

0054 SIMSA Energy Forum

0053 Kingston Midstream Westspur Alameda

0053 Kingston Midstream Westspur Alameda

0052 Predator Inspections

0052 Predator Inspections

0051 JML Hiring Pumpjack assembly

0051 JML Hiring Pumpjack assembly

0049 Scotsburn Dental soft guitar

0049 Scotsburn Dental soft guitar

0046 City of Estevan This is Estevan

0046 City of Estevan This is Estevan

0043 ALX ten sizes

0043 ALX ten sizes

0039 Summit ESP Saskatchewan lower third

0039 Summit ESP Saskatchewan lower third

0041 DEEP Since 2018 now we are going to build

0041 DEEP Since 2018 now we are going to build

0032 IWS Summer hiring rock trailer music

0022 Grimes winter hiring

0021 OSY Rentals S8 Promo

0018 IWS Hiring Royal Summer

0013 Panther Drilling PO ad 03 top drive rigs

0011

0006 JK Junior

0004 Royal Helium PO Ad 02

9001

0002