David Yager is a long-time oilpatch writer and executive. Yager's copy is provided free of charge by the Canadian Energy Centre Ltd.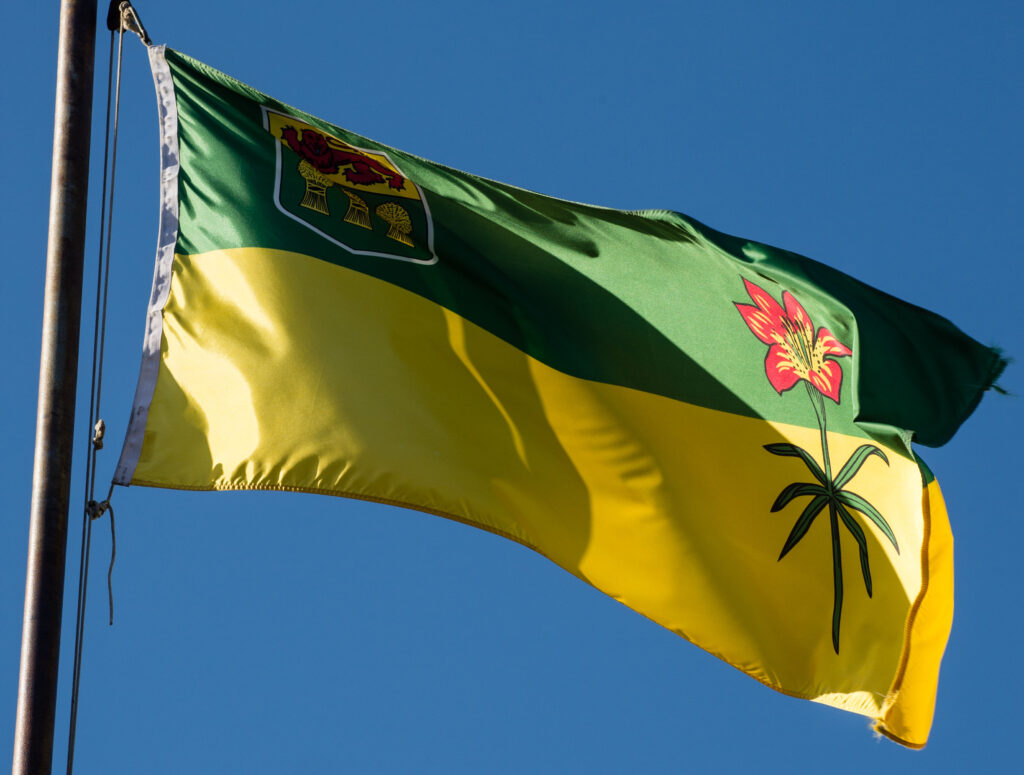 Surely the most underappreciated province in Canada – the one that contributes the most but is recognized the least – is the resource and agricultural powerhouse of Saskatchewan.
While I've written about this subject on this page before, more information appeared recently in The Globe and Mail courtesy of New Brunswick constitutional scholar Donald Savoie. The title is, "Canada's rural-urban divide is getting deeper, and that hurts all Canadians." The link follows.
https://www.theglobeandmail.com/opinion/article-canadas-rural-urban-divide-is-getting-deeper-and-that-hurts-all/
Savoie is probably the most important but least known individual ally western Canada has in its ongoing struggle for political equality in confederation. A short bio describes him as, "Canada Research Chair in Public Administration and Government at l'Université de Moncton. He has been awarded numerous prizes including eight honorary degrees from Canadian universities. He was elected a fellow of the Royal Society of Canada in 1992 and made an officer of the Order of Canada in 1993."
I'm currently reading Savoie's 2019 book Democracy in Canada – The Disintegration of Our Institutions. The back cover opens with, "… the growing inability of the national government to perform the most crucial roles: namely mapping out collective actions that resonate in all regions, as well as enforcing these measures."
According to Savoie, other areas in which the country is failing include, "Parliament's failure to carry out important responsibilities, an activist judiciary, incessant calls for greater transparency, the media's rapidly changing role and a federal bureaucracy that has lost both its way and its standing."
0036 Prairie Lithium - Chad Glemser 30 Sec

0033 Buffalo Potash Jared Small Footprint

0032 IWS Summer hiring rock trailer music

0029 Latus Viro updated Latus phone

0025 Kendalls

0026 Buffalo Potash Quinton Salt

0023 LC Trucking tractor picker hiring mix

0022 Grimes winter hiring

0021 OSY Rentals S8 Promo

0019 Jerry Mainil Ltd hiring dugout

0018 IWS Hiring Royal Summer

0014 Buffalo Potash What if PO

0013 Panther Drilling PO ad 03 top drive rigs

0011

0006 JK Junior

0004 Royal Helium PO Ad 02

9001

0002
As a fellow inhabitant of the geographically huge part of Canada that stubbornly refuses to elect Liberal MPs, I'm sure you're picking up what I'm laying down.
A key point of Savoie's articles is the economic injustice of who pays the rent in Canada as opposed to who drives the bus. The subtitle reads, "Much of Canada's political power lives in cities, and that has led to cultural biases and blind spots that risk erasing a vital diversity of the country."
While Savoie's default interest is in political institutions, he also writes about the growing concentration of influence, capital and administration. While it is well known that urban Canada outside of the west ultimately decides federal elections, Savoie raises other issues related to a concentration of political power:
Location of Canada's leading universities
Headquarters of most major media outlets
Head offices of the country's largest corporations including the major banks and financial institutions
Home of most of the most powerful lobby groups including national unions
Concentration of federal employees in major urban centres is 72 per cent today compared to 58 per cent in 1972
Because most people tend to view the world from their own windows, Savoie says this creates a default bias against those who don't live where they live, don't think what they think, or don't do things the way they do.
He writes, "Sitting in downtown Toronto or Montreal, for instance, one can easily see the merits of quickly moving away from fossil fuels, or introducing more demanding regulations to control development of natural resources, or banning chemical products to protect fruits and vegetables from insects."
Same thing with decarbonization: "Another example of rural perspectives being ignored can be found in the federal effort to reduce the using of carbon-emitting vehicles. Electrical vehicles make sense to people living in urban centres … Rural communities are by definition low-density, and many are located far from urban centres … where the services are – medical, dental, etc."
What's the big deal? Why can't you round-trip 300 kilometres to a city in an EV at -30C?
That this is dangerous or even impossible at this temperature, or that there is no such thing as electrically-powered oilfield service equipment or farm machinery, doesn't even register in the minds of big-city Canadians.
Savoie continues, "Rural communities account for about 20 per cent of Canada's population and contribute 43 per cent of the country's GDP from goods production. GDP per capita is actually nine per cent higher in rural areas than in large urban areas."
Saskatchewan consistently punches above its weight when measured by GDP per capita. For 2019, the last normal year (pre-pandemic), Saskatchewan generated 3.6 per cent of the country's gross domestic product with only three per cent of the population.
Put another way, the Canadian average GDP per capita that year was $61,500. In Saskatchewan it was $70,700, or 15 per cent higher.
Quebec, the self-appointed dispenser of advice on how the rest of Canada should conduct itself, averaged only $54,100 per capita. This puts Quebec 12 per cent below the Canadian average and 23 per cent less than Saskatchewan.
The economic numbers don't lie. But they don't matter either, as Prime Minister Trudeau admitted during the last campaign when he confessed, "Forgive me if I don't think about monetary policy."
Culturally, rural Canadians are also different. "Rural Canadians view themselves as more self-reliant than their urban counterparts, and surveys reveal they are more likely to provide unpaid volunteer work for an organization than urban residents."
Census figures show that 81 per cent of Canadians live in what Statistics Canada calls "Census Metropolitan Areas." According to 2020 data, 65 per cent of all Canadians live in CMAs of 50,000 or more outside of the three prairie provinces, the Lower Mainland of British Columbia and Vancouver Island.
The giant CMA's of Toronto, Montreal, Vancouver, Ottawa, Quebec City, Hamilton, Kitchener and London (500,000+) house 47 per cent of Canada's 38 million citizens.
0036 Prairie Lithium - Chad Glemser 30 Sec

0033 Buffalo Potash Jared Small Footprint

0032 IWS Summer hiring rock trailer music

0029 Latus Viro updated Latus phone

0025 Kendalls

0026 Buffalo Potash Quinton Salt

0023 LC Trucking tractor picker hiring mix

0022 Grimes winter hiring

0021 OSY Rentals S8 Promo

0019 Jerry Mainil Ltd hiring dugout

0018 IWS Hiring Royal Summer

0014 Buffalo Potash What if PO

0013 Panther Drilling PO ad 03 top drive rigs

0011

0006 JK Junior

0004 Royal Helium PO Ad 02

9001

0002
These are the voters who stubbornly insist on putting the Liberals back in office.
Some other nuggets from Savoie's rural-urban divide include:
Rural Canada supplies 70 per cent of the food
This accounts for 50 per cent of Canada's food exports, making Canada number five in the world
Almost all the country's energy is produced outside of CMAs, including exports
Lack of access to the IT infrastructure hampers opportunities in rural Canada, which hampers participating in the growing technology-based economy
One survey revealed 72 per cent of rural Canadians don't believe the federal government cares about them
The new Trudeau administration publicly released its ministerial mandate letters that charge cabinet ministers with their duties within their portfolios.
A Postmedia report Dec. 16 was headlined, "Trudeau tells ministers to focus on goal of creating more diverse, inclusive Canada." The subtitle, read, "Climate change, ending systemic discrimination and inequality, and reconciliation are efforts that cross government departments in the letters."
Of interest to oil producing Saskatchewan is the marching orders to Environment Minister Steven Guilbeault:
"As a matter of priority, you will accelerate the important work of adapting to the impacts of climate change." By March 2022, set out plan to meet 2030 climate goals, including "new measures related to capping and cutting oil and gas sector emissions, further reducing methane emissions across the economy, mandating the sale of zero-emissions vehicles and setting us on a path to achieve an electricity grid with net-zero emissions by 2035." And work with colleagues "to eliminate fossil fuel subsidies by 2023."
The definition of subsidy, of course, remains terribly twisted and subjective. The Canadian Energy Centre recently released a report stating that since 2000 Canada's energy industry paid over $701 billion in federal, provincial and local taxes, royalties and fees.
Subsidized? Where? How?
The CEC reports this is nearly twice the latest forecast of the federal budget deficit of $354 billion for 2020-21, more than the $679 billion paid out in Old Age Security (OAS) benefits between 2005-06 and 2019-20, and more than the $685 billion in Employment Insurance (EI) benefits paid out between 1987-88 and 2019-20.
Since first elected in 2015, Trudeau has made many promises his government never kept. We'll see how the political determination to financially impair the rest of Canada that pays the rent but doesn't vote Liberal unfolds in the months and years ahead.
As for the future of rural Canada, Savoie concluded, "Canada needs to overhaul its political institutions to give a greater voice to rural Canada. A substantial majority of rural workers do not even belong to a union or organizations to voice their concerns, and while rural Canada has a voice at election time, it tends to wind up in opposition or on the back benches, where it can easily be ignored."
The final sentence reads, "… our governments need to bridge the gap by trying to genuinely understand rural Canada. For the sake of the country as a whole, we should all do the same."
David Yager is an oil service executive, oil writer and energy policy commentators and analyst. He is currently President and CEO of Winterhawk Casing Expansion Services which is commercializing a new way of mitigating methane emissions from surface casing vent flows. He is author of From Miracle to Menace – Alberta, A Carbon Story. More at www.miracletomenace.ca.
0036 Prairie Lithium - Chad Glemser 30 Sec

0033 Buffalo Potash Jared Small Footprint

0032 IWS Summer hiring rock trailer music

0029 Latus Viro updated Latus phone

0025 Kendalls

0026 Buffalo Potash Quinton Salt

0023 LC Trucking tractor picker hiring mix

0022 Grimes winter hiring

0021 OSY Rentals S8 Promo

0019 Jerry Mainil Ltd hiring dugout

0018 IWS Hiring Royal Summer

0014 Buffalo Potash What if PO

0013 Panther Drilling PO ad 03 top drive rigs

0011

0006 JK Junior

0004 Royal Helium PO Ad 02

9001

0002