Brian Zinchuk is editor and owner of Pipeline Online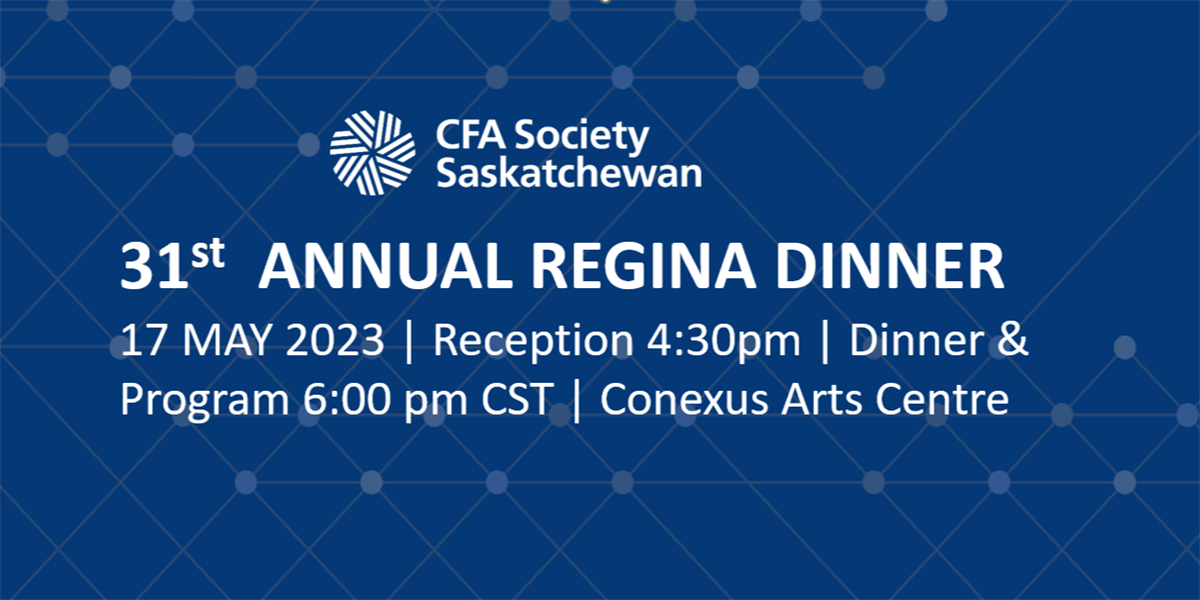 REGINA – CFA Society Saskatchewan, or Chartered Financial Analysts, is taking a deep dive into critical minerals during their annual Regina dinner, to be held May 17.
The event, which is open to the public, will take place at Connexus Arts Centre. Doors open at 4:30 p.m., dinner and the program begin at 6, and it'll wrap up around 9.
The event will feature an "all-star panel for a fireside chat on the economic future of Saskatchewan."
The billing notes, "As the world shifts to greener resources, critical minerals will be key. Including those abundant in Saskatchewan: Lithium, Copper, Zinc, and Rare Earth Elements.
"It promises to be an entertaining and informative discussion on the business outlook and uses in a cleaner world. As well as the technological developments, investment opportunities and risks, investment vehicles, and tax incentives."
The panel will be moderated by Pam Schwann, president of the Saskatchewan Mining Association.
Th panelists include:
Troy Boisjoli, President and CEO, Murchison Minerals
Michael Crabtree, President and CEO, Saskatchewan Research Council
Zach Mauer, executive director, Arizona Lithium (formerly Prairie Lithium)
Dan Myerson, executive chairman and CEO, Foran Mining
A table of 10 goes for $1500. Individual members are $150 per seat, while individual non-members are $175 per seat. For more information, contact CFA Saskatchewan at 306-529-8986, or info@sask.cfasociety.org. Click here for the event page.
0060 Arizona Lithium Lease building

0060 Arizona Lithium Lease building

0059 Southeast College Heavy Equipment Operator

0059 Southeast College Heavy Equipment Operator

0058 Royal Helium Steveville opens anonymous rocket

0058 Royal Helium Steveville opens anonymous rocket

9002 Pipeline Online 30 sec EBEX

9002 Pipeline Online 30 sec EBEX

0055 Smart Power Be Smart with your Power office

0055 Smart Power Be Smart with your Power office

0015 Latus Viro

0015 Latus Viro

0052 Predator Inspections

0052 Predator Inspections

0051 JML Hiring Pumpjack assembly

0051 JML Hiring Pumpjack assembly

0049 Scotsburn Dental soft guitar

0049 Scotsburn Dental soft guitar

0046 City of Estevan This is Estevan

0046 City of Estevan This is Estevan

0043 ALX ten sizes

0043 ALX ten sizes

0039 Summit ESP Saskatchewan lower third

0039 Summit ESP Saskatchewan lower third

0041 DEEP Since 2018 now we are going to build

0041 DEEP Since 2018 now we are going to build

0032 IWS Summer hiring rock trailer music

0022 Grimes winter hiring

0021 OSY Rentals S8 Promo

0018 IWS Hiring Royal Summer

0013 Panther Drilling PO ad 03 top drive rigs

0011

0006 JK Junior

9001

0002