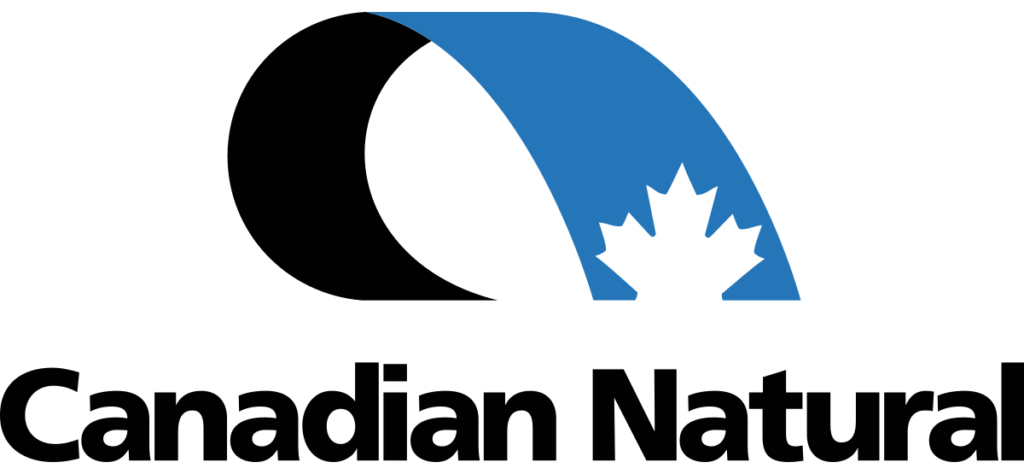 Canadian Natural Resources Ltd.'s profits more than doubled from a year ago in the first quarter, as surging oil prices pushed the Calgary-based energy company closer to reaching its debt reduction target.
On Thursday, CNRL said it earned $3.1 billion or $2.63 per diluted share for the quarter ended March 31, up from $1.38 billion or $1.16 per diluted share in the same quarter last year.
With the war in Ukraine pushing oil prices to heights not seen in years, CNRL said it now expects its net debt level to fall below $8 billion in late 2022 or early 2023. The company's net debt sat at $13.8 billion at the end of the first quarter.
"It obviously depends on your forecast for pricing and lots of other factors that impact the ability to pay down the debt, but we are looking at significant free cash flow through the year," said chief financial officer Mark Stainthorpe on a conference call with analysts Thursday. "I would suggest sometime later this year or early next year."
CNRL's board has set $8 billion as a "base level" of corporate debt. Once that level is reached, additional free cash flow will be allocated as incremental returns to shareholders, the company says.
CNRL — which is now Canada's largest oil and gas company by market capitalization — paid out approximately $1.8 billion in shareholders in the first quarter of 2022, including $700 million in dividends and $1.1 billion in share repurchases.
"Of note, while we thought it could have been a possibility, the company did not raise its dividend for a third quarter in a row," said Eight Capital analyst Phil Skolnick in a research note.
Last year, CNRL indicated that to the extent its net debt is below $15 billion, such an amount would be made available for strategic growth and acquisition opportunities.
In the first quarter, the company completed a number of acquisitions, including the remaining 50 per cent interest in the Pike lands in the Jackfish and Kirby areas in northern Alberta, and the liquids-rich Montney lands in the Wembley area of northern Alberta.
On the call, CNRL president Tim McKay said the company intends to be disciplined when it comes to pursuing any future acquisitions.
"Up to this point, acquisitions have always been a part of our strategy," McKay said. "However, we have no gaps in our portfolio and acquisitions need to make sense and add long-term value."
CNRL reported product sales in the quarter of $12.13 billion, up from $7.02 billion in the first quarter of 2021.
Daily production, before royalties, averaged 1.28 million barrels of oil equivalent per day in the quarter, up from 1.25 million in the same quarter last year.
Adjusted net earnings from operations amounted to $2.86 per diluted share, up from $1.03 per diluted share in the first three months of 2021.
Analysts on average had expected an adjusted profit of $2.54 per share, according to financial markets data firm Refinitiv.
CNRL shares were trading at $80.81 on the Toronto Stock Exchange at midday Thursday, down $2.81 or 3.4 per cent.
This report by The Canadian Press was first published May 5, 2022.
Companies in this story: (TSX:CNQ)
News from © The Canadian Press, 2022. All rights reserved. This material may not be published, broadcast, rewritten or redistributed.
0060 Arizona Lithium Lease building

0060 Arizona Lithium Lease building

0059 Southeast College Heavy Equipment Operator

0059 Southeast College Heavy Equipment Operator

0058 Royal Helium Steveville opens anonymous rocket

0058 Royal Helium Steveville opens anonymous rocket

9002 Pipeline Online 30 sec EBEX

9002 Pipeline Online 30 sec EBEX

0055 Smart Power Be Smart with your Power office

0055 Smart Power Be Smart with your Power office

0015 Latus Viro

0015 Latus Viro

0052 Predator Inspections

0052 Predator Inspections

0051 JML Hiring Pumpjack assembly

0051 JML Hiring Pumpjack assembly

0049 Scotsburn Dental soft guitar

0049 Scotsburn Dental soft guitar

0046 City of Estevan This is Estevan

0046 City of Estevan This is Estevan

0043 ALX ten sizes

0043 ALX ten sizes

0039 Summit ESP Saskatchewan lower third

0039 Summit ESP Saskatchewan lower third

0041 DEEP Since 2018 now we are going to build

0041 DEEP Since 2018 now we are going to build

0032 IWS Summer hiring rock trailer music

0022 Grimes winter hiring

0021 OSY Rentals S8 Promo

0018 IWS Hiring Royal Summer

0013 Panther Drilling PO ad 03 top drive rigs

0011

0006 JK Junior

9001

0002