Brian Zinchuk is editor and owner of Pipeline Online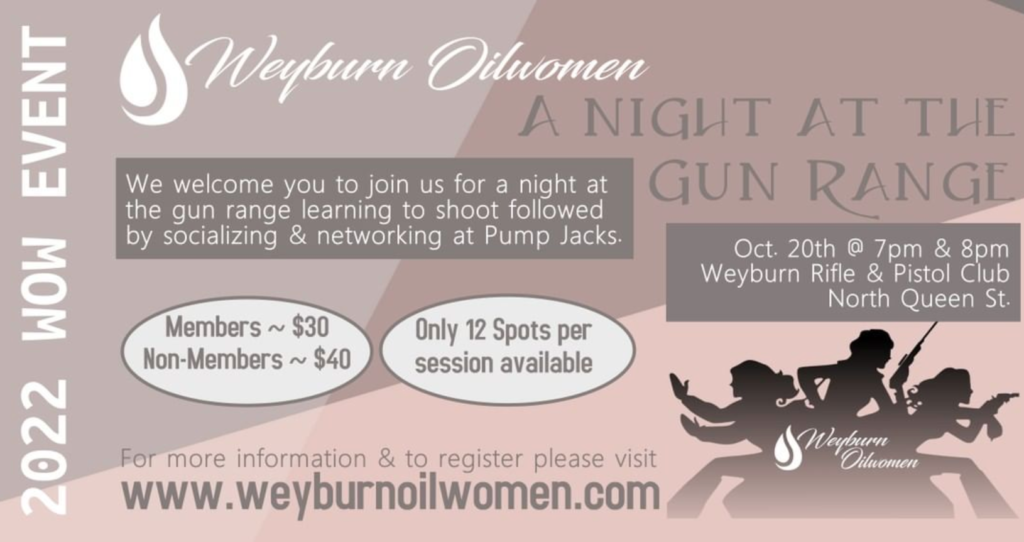 Ladies, have you got something going on tonight, Thursday, October 20? Why not blow off some steam with some hot lead?
The Weyburn Oilwomen Association is having a Night at the Gun Range. The event will take place at the at the Weyburn Rifle & Pistol Club, North Queen St.
The cost is $30/person for members, and $40/person for non-members.
After shooting with members of the Weyburn Rifle and Pistol Club, the group will then head over to Pump Jacks to get in some socialization. They only have 12 spot per session available, and it's on tonight, so book now. .
There will be two time slots to choose from:
First Session is at 7:00 – 8:00
Second Session is at 8:00 – 9:00
Hearing Protection and eye protection will be supplied. But please, if you have your own let them know and bring yours with you.
The registration is found at
​Please send etransfer before event to weyburnoilwomen@gmail.com .