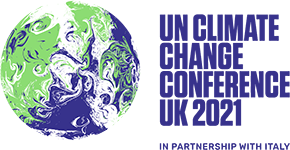 SASKATOON – With the UN Climate Change Conference UK 2021 (COP26) on this week, one of the items that will likely come up as part of Canada's commitments is the "Clean Fuel Standard."
This Clean Fuel Standard has been a particular concern to Saskatchewan Energy and Resources Minister Bronwyn Eyre for quite some time now. On Sept. 18, she spoke with Pipeline Online about it.
This Clean Fuel Standard does not get rid of particulates or nitrous oxides. It's not a per unit tax, or a consumption tax. Rather, it is more of "thou shalt use this much renewable fuels."
Eyre has described it as another form of carbon tax, on top of the already escalating carbon tax, which is now at $50 per tonne of CO2 equivalent and rising to $170 per tonne in 2030.
She said, "With clean fuel, now, the aim is to reduce the carbon content in all fossil fuels, I think by 30 million tonnes annually by 2030. And it will measure the emissions released through the lifecycle of a fuel, from cradle to grave, extraction to combustion. There are separate requirements for the separate streams – liquids, gaseous, solids, you know, petroleum coke, and it will apply to those who produce and who import fossil fuels.
Economic crippler with a nice name
"This is a big idea, and part of the battle is the name, because who could be against 'clean fuel?' But this is going to be an economic crippler.
"And it is a second carbon tax. It will be applied on top of the carbon tax, on the same emissions. And there's a massive price tag to this thing. I mean, it's estimated it will cost Canadians about $15 to $20 billion a year in higher household gas bills, higher prices at the pump, and about 15 per cent higher fuel costs for industry, which, of course, includes the energy and resources sector."
0015 Latus Viro

0015 Latus Viro

0054 SIMSA Energy Forum

0054 SIMSA Energy Forum

0053 Kingston Midstream Westspur Alameda

0053 Kingston Midstream Westspur Alameda

0052 Predator Inspections

0052 Predator Inspections

0051 JML Hiring Pumpjack assembly

0051 JML Hiring Pumpjack assembly

0049 Scotsburn Dental soft guitar

0049 Scotsburn Dental soft guitar

0046 City of Estevan This is Estevan

0046 City of Estevan This is Estevan

0043 ALX ten sizes

0043 ALX ten sizes

0039 Summit ESP Saskatchewan lower third

0039 Summit ESP Saskatchewan lower third

0041 DEEP Since 2018 now we are going to build

0041 DEEP Since 2018 now we are going to build

0032 IWS Summer hiring rock trailer music

0022 Grimes winter hiring

0021 OSY Rentals S8 Promo

0018 IWS Hiring Royal Summer

0013 Panther Drilling PO ad 03 top drive rigs

0011

0006 JK Junior

0004 Royal Helium PO Ad 02

9001

0002
She continued, "What's so ominous about this is this talk that the federal government is looking for the quote "breaking point," in other words, a way to force people off fossil fuels, so to break their dependence. And the spin from the federal government is that businesses will be able to buy credits if they can't comply with the clean fuel standard, but the price of the credits is set so high at $350 per ton, that it's really about forcing people off fuel. So, this is a big deal. And for the sectors, cost will definitely go up for the oil and gas sector; for natural gas and diesel and thermal projects, which of course, as you know, use natural gas to generate steam, there'll be hit particularly hard. And just the cost of doing business, of operating trucks, drilling new wells, because most rigs operate with diesel, will go up.
"It couldn't be at a worst time there couldn't be worse timing," she said in September.
She said there are a number of issues with the Clean Fuels Standard, one of which is the fact it's a form of regulation, not legislation.
"It just replaces existing renewable fuel regulations," she said. "So, it's certainly not being called a tax, but it is one in effect. And as I say, very difficult for us to constitutionally challenge it, or really challenge something that isn't going through Parliament; it's just going through cabinet. And that makes it doubly difficult to get scrutiny of it, which is so necessary, and debate over it.
Eyre added, "The data is weak, it's outdated. There's no updated 2020 data, no post-COVID data. And this is from a federal government that prides itself on relying on science. And consultation with Saskatchewan, consultation with other provinces has been almost non-existent.
"And this is another huge aspect to this: there just isn't sufficient infrastructure in place in Canada, in the renewable fuel sector, nowhere even close. So, we would end up importing massively from the U.S., in particular, if this goes through. And so, we would be helping U.S. workers, and we'd be hurting our own. (It's) just a terrible thing across the board for the for the national energy brand."
"This is a huge thing. It has a nice-sounding name, but it has a huge economic crippling impact if it goes through," she said, adding it's not getting a massive amount of interest in the media.
She expressed concern that the federal fall throne speech would have a greener than green focus at the expense of oil and gas, saying, "That's a huge worry."
That throne speech has not come to pass yet, at Prime Minister Justin Trudeau has not recalled Parliament until Nov. 22, three months after the federal election. But he has indicated that capping oil and gas emissions would be part of Canada's strategy at COP26.
On Nov. 1, a release from the Prime Minister's office stated, "The Prime Minister today announced that Canada is the first major oil-producing country moving to capping and reducing pollution from the oil and gas sector to net zero by 2050. To help do this at a pace and scale needed to achieve the shared goal of net zero by 2050, the government will set 5-year targets, and will also ensure that the sector makes a meaningful contribution to meeting Canada's 2030 climate goals."
The release added, "Canada is the fourth largest producer and third largest exporter of oil in the world. The oil and gas sector is the largest contributor to Canada's greenhouse gas emissions, accounting for about 25 per cent of total emissions."
Eyre brought up a point she says in most of her speeches, namely, "Oil and gas in Canada is already green.
"If every country extracted oil and gas the way we'd hear in Canada, the global GHG emissions would instantly fall by one quarter. So we're  there already – very innovative, already very green. Something such as the clean fuel standard will just further cripple the sector."
"The renewable fuel sector in Canada would need to be built up to produce that replacement fuel, but she noted, "The infrastructure just isn't in place here. And so, we would have to import it on a massive scale. That's the economic reality. Is that really what the federal government wants to do?"
0015 Latus Viro

0015 Latus Viro

0054 SIMSA Energy Forum

0054 SIMSA Energy Forum

0053 Kingston Midstream Westspur Alameda

0053 Kingston Midstream Westspur Alameda

0052 Predator Inspections

0052 Predator Inspections

0051 JML Hiring Pumpjack assembly

0051 JML Hiring Pumpjack assembly

0049 Scotsburn Dental soft guitar

0049 Scotsburn Dental soft guitar

0046 City of Estevan This is Estevan

0046 City of Estevan This is Estevan

0043 ALX ten sizes

0043 ALX ten sizes

0039 Summit ESP Saskatchewan lower third

0039 Summit ESP Saskatchewan lower third

0041 DEEP Since 2018 now we are going to build

0041 DEEP Since 2018 now we are going to build

0032 IWS Summer hiring rock trailer music

0022 Grimes winter hiring

0021 OSY Rentals S8 Promo

0018 IWS Hiring Royal Summer

0013 Panther Drilling PO ad 03 top drive rigs

0011

0006 JK Junior

0004 Royal Helium PO Ad 02

9001

0002