Brian Zinchuk is editor and owner of Pipeline Online
CORRECTION: This story initially reported that Alberta has 736 megawatts of wind power installed. The Travers facility is listed by the Alberta Electric System Operator, but Travers in fact is not actually operational yet as it is under construction. So the total of Alberta's installed solar capacity is 336 megawatts, meaning the total of wind and solar's installed base is 2,605 megawatts, not 3,005 megawatts, as initially reported. Calculations in this story have been updated on Feb. 2, 2022, to reflect that.
At 10:45 p.m. MST on Wednesday, Jan. 5, Alberta's wind and solar power generation was producing next to zero megawatts to the grid, according the the Alberta Electric System Operator.
The province has an installed based of 2,269 megawatts of wind power generation, and 336 megawatts of solar, for a total of 2,605 megawatts. And at that moment, wind and solar combined were producing 0.1 per cent of their total rated capacity, or one-tenth of one per cent of their combined rating.
Solar was producing zero, as usual, since the sun doesn't shine at night. But wind generation was down to just three megawatts between 26 wind facilities across the province. Only three wind facilities were producing any power at all. Blackspring Ridge, 50 kilometres north of Lethbridge, has a rated capacity of 300 megawatts, but it was producing one megawatt. Near Drumheller, Wintering Hills, with 88 megawatts capacity, was producing one megawatt. Ghost Pine, east of Innisfail, was also producing one megawatt out of a rated capacity of 82. The remaining 23 wind facilities had zeros across the board.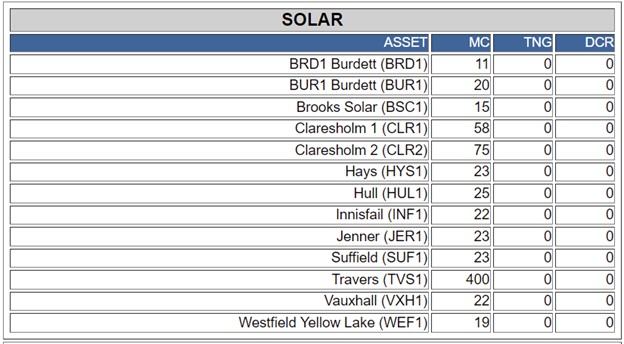 If you look at wind alone, it was producing 0.13 per cent of the installed capacity of 2,269 megawatts.
The reason became clear when you looked at temperatures across Alberta. Nearly the entire province except for the Rockies and foothills was under an extreme cold warning, according to Environment Canada. Wind turbines shut down at -30 C to prevent them from shattering due to cold brittle behavior of the materials that they are made of. Lethbridge was -30 as was Drumheller, according to The Weather Network.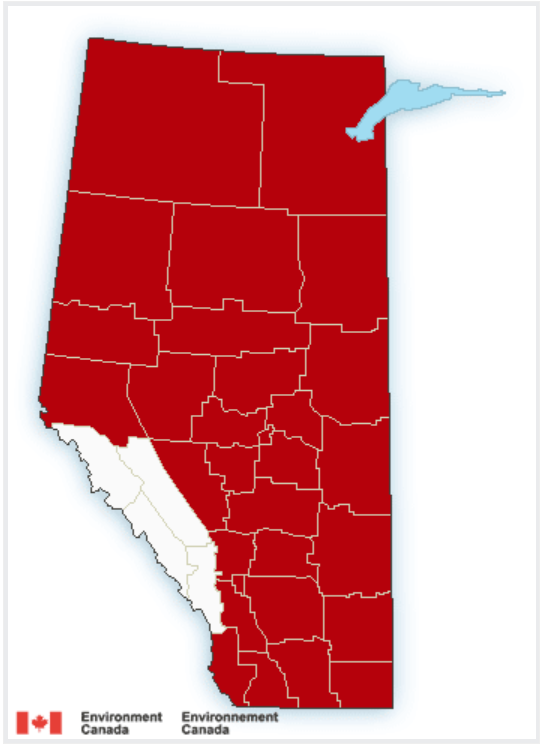 0041 DEEP Since 2018 now we are going to build

0041 DEEP Since 2018 now we are going to build

0040 Southeast College safety tickets

0040 Southeast College safety tickets

0036 Prairie Lithium - Chad Glemser 30 Sec

0033 Buffalo Potash Jared Small Footprint

0032 IWS Summer hiring rock trailer music

0029 Latus Viro updated Latus phone

0025 Kendalls

0026 Buffalo Potash Quinton Salt

0023 LC Trucking tractor picker hiring mix

0022 Grimes winter hiring

0021 OSY Rentals S8 Promo

0019 Jerry Mainil Ltd hiring dugout

0018 IWS Hiring Royal Summer

0014 Buffalo Potash What if PO

0013 Panther Drilling PO ad 03 top drive rigs

0011

0006 JK Junior

0004 Royal Helium PO Ad 02

9001

0002
Those temperatures extended across from Zama, where was -40 C, to the Saskatchewan/Manitoba border, where it was -28 C at Moosomin. Southern Manitoba picked up a few degrees, enough to be over the critical -30 C. SaskPower does not provide detailed minute-by-minute updates of its power generation to the public online. Alberta does, through the Alberta Electric System Operator website aeso.ca and at the page http://ets.aeso.ca/ets_web/ip/Market/Reports/CSDReportServlet.

With the retirement of two coal generating units on Dec. 31, Alberta's last remaining four coal generators, with a capacity of 1,729, were putting out 1,541 megawatts, or 513.7 times more than all of Alberta's wind and solar fleet, combined. Its gas facilities, which account for the bulk of Alberta's power generation, were putting out 7,932 of a rated capacity of 10,279. They also had a dispatchable continency reserve of 105 megawatts, if needed.
Alberta was able to call on its neighbours to help them out, with a total of 784 megawatts of power flowing into the province, including 142 megawatts from Saskatchewan.

0041 DEEP Since 2018 now we are going to build

0041 DEEP Since 2018 now we are going to build

0040 Southeast College safety tickets

0040 Southeast College safety tickets

0036 Prairie Lithium - Chad Glemser 30 Sec

0033 Buffalo Potash Jared Small Footprint

0032 IWS Summer hiring rock trailer music

0029 Latus Viro updated Latus phone

0025 Kendalls

0026 Buffalo Potash Quinton Salt

0023 LC Trucking tractor picker hiring mix

0022 Grimes winter hiring

0021 OSY Rentals S8 Promo

0019 Jerry Mainil Ltd hiring dugout

0018 IWS Hiring Royal Summer

0014 Buffalo Potash What if PO

0013 Panther Drilling PO ad 03 top drive rigs

0011

0006 JK Junior

0004 Royal Helium PO Ad 02

9001

0002