Brian Zinchuk is editor and owner of Pipeline Online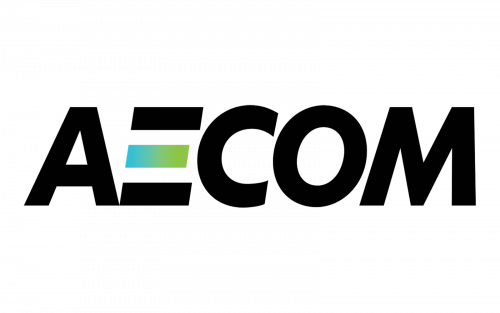 DALLAS – The global company which scooped up what had once been Carson Energy Services, before going through a series of ownership changes, has now divested itself of its oil and gas maintenance and turnaround business.
On Nov. 30, AECOM (NYSE:ACM) announced the signing of a definitive agreement to sell its oil and gas maintenance and turnaround services business to affiliates of Graham Construction. "The business being divested is non-core to the Company's Professional Services business and is included in discontinued operations," AECOM said in a press release.
"Today's announcement furthers the execution of our strategy to focus our efforts exclusively on our higher-margin and lower-risk professional services business," said Troy Rudd, AECOM's chief executive officer. "I thank the leadership and employees of the oil and gas maintenance and turnaround services team for their efforts over the years and wish the business the best of success in the future."
The Graham Group of Companies said it would acquire the North American assets of AECOM's Energy Operations and Maintenance Division (EOM).
Graham Group said in a Nov. 30 press release that the acquisition, subject to regulatory approvals, was expected to be completed by the end of January 2022. It will significantly expand Graham's capacity to provide maintenance, turnaround, fabrication and sustaining capital services for major energy, industrial and petrochemical companies in Western Canada, Ontario, and the U.S.
Ironically, many of those services were wound down over the years under AECOM, at least in this province, compared to what used to be offered by Carsons.
"The acquisition of AECOM's EOM Division is part of Graham's strategic plan for expanding and diversifying our industrial operations across North America," said Andy Trewick, Graham's president and chief executive officer. "It dramatically enhances our ability to provide one-stop services for major industrial clients, from initial construction through lifetime asset maintenance."
Graham said acquiring AECOM's EOM Division will immediately boost the employee-owned company's annual revenues by more than $550 million, making it Canada's third largest construction company and one of North America's top 50 largest construction companies, providing access to a 3,000-worker pool of skilled labour through allied subcontractors.
0051 JML Hiring Pumpjack assembly

0051 JML Hiring Pumpjack assembly

0049 Scotsburn Dental soft guitar

0049 Scotsburn Dental soft guitar

0050 Pride Upkeep lawn

0050 Pride Upkeep lawn

0048 Hutts Trucking Safety

0048 Hutts Trucking Safety

0047 Estevan Oilfield Technical Society 2023

0047 Estevan Oilfield Technical Society 2023

0046 City of Estevan This is Estevan

0046 City of Estevan This is Estevan

0044 PTRC CCUS Aquistore

0044 PTRC CCUS Aquistore

0043 ALX ten sizes

0043 ALX ten sizes

0039 Summit ESP Saskatchewan lower third

0039 Summit ESP Saskatchewan lower third

0041 DEEP Since 2018 now we are going to build

0041 DEEP Since 2018 now we are going to build

0040 Southeast College safety tickets

0040 Southeast College safety tickets

0032 IWS Summer hiring rock trailer music

0029 Latus Viro updated Latus phone

0025 Kendalls

0023 LC Trucking tractor picker hiring mix

0022 Grimes winter hiring

0021 OSY Rentals S8 Promo

0019 Jerry Mainil Ltd hiring dugout

0018 IWS Hiring Royal Summer

0013 Panther Drilling PO ad 03 top drive rigs

0011

0006 JK Junior

0004 Royal Helium PO Ad 02

9001

0002
"Post-acquisition, the company will be a leading player in the industrial services sector in Western Canada, creating opportunities for growth there, in Ontario and the U.S. Headquartered in Calgary, Alberta, the acquisition of the EOM Division reflects confidence in the Western Canadian economies and in the case of Alberta, a favourable business climate," the release said. "The acquisition coincides with surging energy demand and economic growth as the world recovers from the 2020 pandemic recession. It also positions Graham to play a leading role, in partnership with large energy and petrochemical producers, in accelerating the transition to a lower carbon economy and advancing Canada's national objective of Indigenous reconciliation through meaningful resource industry partnerships with Indigenous groups."
"Through more than nine decades in the construction business, Graham has a long and proud history of building industrial infrastructure – the mines, refineries, pipelines, petrochemical plants, power generation and hydroelectric facilities that have driven economic growth and prosperity across the continent," said Cecil Dawe, executive vice president of Graham's Industrial Division. "Graham was an early pioneer in building alternate energy infrastructure. The addition of the EOM Division expands our capability to build and maintain the energy and industrial infrastructure of the 21st century, building on Graham's expertise delivering wind farms, LNG plants, biofuel refineries and carbon capture and storage facilities. Bringing in EOM's operations and skilled workers to our team of allied subcontractors raises our game to a whole new level for our clients and our Indigenous partners, and firmly establishes our company as a leader in North American industrial construction and services."
Long retreat from Saskatchewan
AECOM's retreat from Saskatchewan's oilpatch took several years. In 2018, AECOM closed its Estevan and Virden, Manitoba, facilities. At the time, a sign on the Estevan shop was posted, saying, "AECOM has ceased all day to day operation out of this location as of May 8, 2018. For all inquiries, please call 306-634-5233."
In October 2011, Carson Energy Services sold to Flint Energy Services. It subsequently sold to URS, which was then sold to AECOM in 2014. At the time of the Flint deal, Carson had 17 locations, 13 in Saskatchewan, three in Alberta, and one in Manitoba. There were over 1,300 employees and over 1,800 pieces of equipment. The company's services at the time included midstream pipeline and facilities construction, pipeline integrity services, site prep and civil work, trucking and pickers, environmental, directional drilling, fabrication in the field and in-shop, roustabout and maintenance services, and safety sales and services.
Carson Energy had operated out of locations in almost every oil community in southeast Saskatchewan, as well as oil communities in western Saskatchewan, AECOM had dramatically reduced its footprint after it acquired URS. That included closing the Lampman location, formerly the headquarters for Carson Energy. During the years of the downturn, much of their equipment assets were sold off. Its White City location is now used by SaskEnergy. Its former Alida and Carlyle locations are used by Canadian Plains Energy, which brought on many former Carson staff when it fired up operations in January, 2017.
AECOM is based in Los Angeles and has operations in more than 150 countries. The company's press release noted, "AECOM is a Fortune 500 firm and its Professional Services business had revenue of $13.3 billion in fiscal year 2021."
Pipeline Online's goal is to post an average of two stories per day, Monday to Friday. Make it a habit to check us out.
0051 JML Hiring Pumpjack assembly

0051 JML Hiring Pumpjack assembly

0049 Scotsburn Dental soft guitar

0049 Scotsburn Dental soft guitar

0050 Pride Upkeep lawn

0050 Pride Upkeep lawn

0048 Hutts Trucking Safety

0048 Hutts Trucking Safety

0047 Estevan Oilfield Technical Society 2023

0047 Estevan Oilfield Technical Society 2023

0046 City of Estevan This is Estevan

0046 City of Estevan This is Estevan

0044 PTRC CCUS Aquistore

0044 PTRC CCUS Aquistore

0043 ALX ten sizes

0043 ALX ten sizes

0039 Summit ESP Saskatchewan lower third

0039 Summit ESP Saskatchewan lower third

0041 DEEP Since 2018 now we are going to build

0041 DEEP Since 2018 now we are going to build

0040 Southeast College safety tickets

0040 Southeast College safety tickets

0032 IWS Summer hiring rock trailer music

0029 Latus Viro updated Latus phone

0025 Kendalls

0023 LC Trucking tractor picker hiring mix

0022 Grimes winter hiring

0021 OSY Rentals S8 Promo

0019 Jerry Mainil Ltd hiring dugout

0018 IWS Hiring Royal Summer

0013 Panther Drilling PO ad 03 top drive rigs

0011

0006 JK Junior

0004 Royal Helium PO Ad 02

9001

0002