Ukraine war upends Biden's agenda on energy, climate change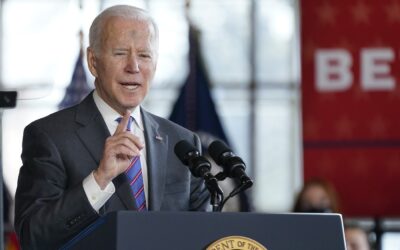 WASHINGTON (AP) — As Russian troops move deeper into Ukraine, President Joe Biden is taking steps to rein in rising energy costs even if those moves run counter to his agenda for addressing climate change.
Biden announced on Tuesday that he is releasing 30 million barrels of oil from U.S. strategic reserves as part of a 31-nation effort to help ensure that supplies will not fall short after Russia's invasion of its European neighbor. The release follows ones ordered in November that also were coordinated with U.S. allies.