Trudeau, Eby announce $1-billion battery plant in Maple Ridge, B.C.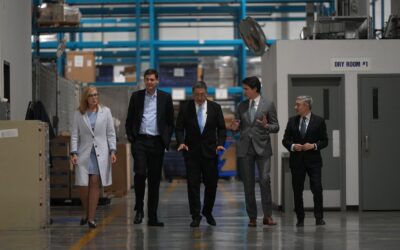 A billion-dollar battery cell production plant in Maple Ridge, B.C., will produce up to 135 million batteries each year as part of Canada's push toward clean technology, Prime Minister Justin Trudeau said Tuesday during a stop in Metro Vancouver.
Trudeau was joined by B.C. Premier David Eby to announce federal and provincial financial support for the E-One Moli lithium-ion battery cell production plant.