When it comes to shutting down coal in Saskatchewan, they need to just stand up and say, 'No,' says RM of Estevan Reeve Jason LeBlanc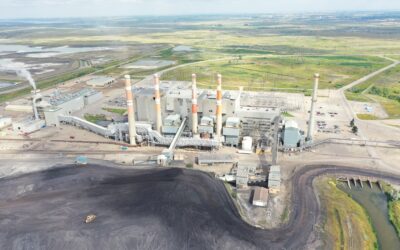 ESTEVAN – Back in 2019, before he became reeve of the Rural Municipality of Estevan No. 5, Jason LeBlanc was standing in deep snow on Parliament Hill, protesting the carbon tax imposed by the Liberal federal government. And now the largest industry in his RM will likely be largely shut down by the end of this decade, due to that government's policies against coal-fired power.
On Sept. 20, SaskPower announced it was looking at two areas – Elbow and Estevan – as possible sites for nuclear power development. But at that press conference, Pipeline Online asked Crown Investments Corporation (and SaskPower) Minister Don Morgan if it wouldn't be cheaper and quicker to just implement carbon capture on SaskPower's coal facilities, or to rebuild with new ones. He said federal regulations wouldn't allow that.