Record oil profits 'enough to make you ball up your fists,' says N.L. minister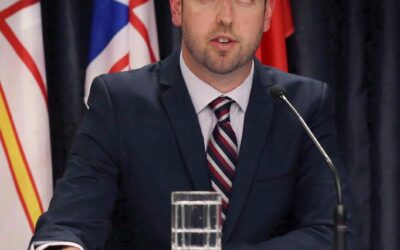 After handing oil companies more than $280 million in cash during the COVID-19 pandemic, Newfoundland and Labrador's energy minister says it's tough to watch those same companies rake in record-shattering profits.
Andrew Parsons took on the energy portfolio in August 2020, about a month before crashing global oil prices prompted Husky Energy — which has since merged with Cenovus — to announce it was considering abandoning its oilfield off the province's east coast. On Thursday, Cenovus reported 2022 revenue of $11.4-billion — nearly double its revenue for 2021.