Poilievre speaks of the consequences of the relentless ideological drive to attack the energy sector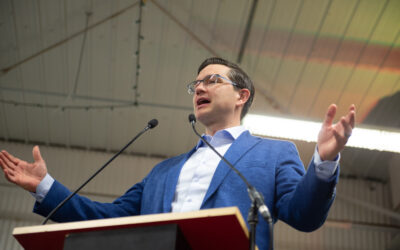 WEYBURN – Pierre Poilievre is the leading candidate for the leadership of the Conservative Party of Canada. He made the effort to attend and speak at the Saskatchewan Oil and Gas Show in Weyburn on June 1. That was a key day, because the next day, party membership sales closed.
Poilievre had laid the groundwork three years ago, attending and briefly speaking at the same oil show in 2019.
He had a lot to say about energy. You can watch the speech on YouTube, below, or you can read his entire speech, verbatim, further below.