Grounded Lithium, Part 1: How does a former Sask Oilman of the Year go looking for lithium?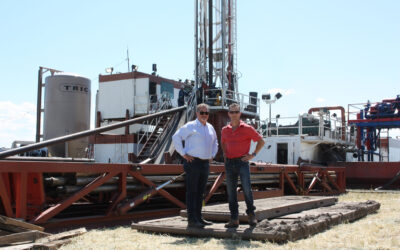 Grounded Lithium Corp. is the second company to drill a targeted lithium well in Saskatchewan. That initial well was spudded near Coleville in west central Saskatchewan on July 27 and drilling concluded during the first week of August. The Company plans now to bring appropriate equipment to properly complete and test the well.
On Aug. 24, the company announced it has closed its amalgamation with VAR Resources Corp. and it had commenced trading on the TSX Venture Exchange on Aug. 23 under the symbol GRD. It is listed as a Tier 2 Mining Issuer.
Gregg Smith, president and CEO, and Greg Phaneuf, VP finance and CFO, are the founders. Pipeline Online spoke to them via email in early August, and they responded Aug. 24. This is Part 1 of 3.