Grounded Lithium just drilled its first targeted lithium well in Saskatchewan, only the second of its type in this province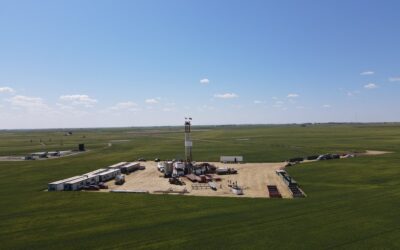 On Aug. 2, a new lithium exploration company, Grounded Lithium Corp., was wrapping up its first targeted lithium well. It's the first in what the company is calling their Kindersley Lithium Project (KLP).
That makes Grounded just the second company in Saskatchewan to specifically drill for lithium, as opposed to oil, gas, potash or helium. A little under a year ago, Prairie Lithium was the first, having drilled its initial exploration well near Torquay.