Feds, province pump more money into rail line to Churchill, Man.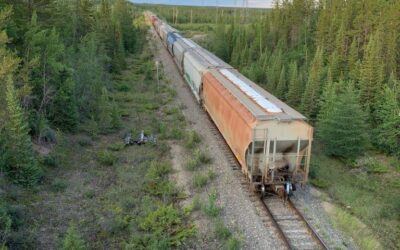 OmniTrax had proposed shipping oil through Churchill but backed down after facing opposition, largely over fears that the tracks on the uneven terrain could lead to a spill. 
Some have floated the idea of shipping liquefied natural gas through Churchill. More recently, Conservative party leadership candidate Pierre Poilievre promised to move oil through Churchill in the form of bitumen pucks, which are designed to be less volatile than standard oil and which can float in water.